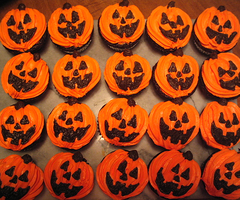 photo credit
If you're looking to do something a little different today and you have a taste for wanderlust, why not check out some of these creepy locations? Skip the college haunted house parties and check out some spooky locations that will really test your wits.
Salem, Massachusetts. You may recognize the name from the Salem Witch Trials held in 1692, but this town has a lot more creepy things to offer than just its history. Each Halloween the town embraces its spooky and blood-soaked past to reenact the trials and offer haunted tours of the area.
Greenwich Village, New York. If you're looking for a Halloween parade to remember, look no further than Greenwich. Put on your best costume and join other costume-clad Halloween goers in a parade full of dancers and spooks.
Casadagga Spiritualist Camp, Florida. Close to Orlando, this location boasts Halloween tours with fun guides and even a few psychics. The psychics are willing to read your fortune, if you dare!
What do you think?
What do you think of this list? Where are your favorite places to spend Halloween? Share with us by leaving a comment below.