Fall is here and it's time to update your wardrobe! If you've already checked out of fall fashion trends, and are desperate for even more stylish looks, here are three more trends to satisfy your need.
I'm loving these trends and this season, it's all about ladylike and looking hot. Chic meets street as head to toe fashion fads are easy to wear and fall fabulous:
Lovely Lace
This is romance without all the frills. The lace dress or skirt should nod to antique and unique as black and white dominates. Think subtle, not Madonna, when shopping for this trend.
Perfectly Patched Jeans
Ripped, shredded and torn are still in, but patched jeans are taking over racks everywhere. Light and cute, these fitted and formed blues are hot in flared or skinny style. Think 70's babe, it's not for everyone, but on the right rear, this is hot gear!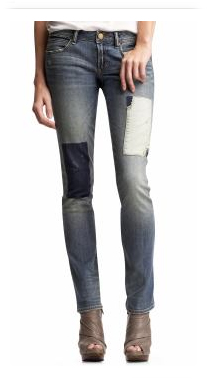 patch jeans, GAP
Bountiful Bows
Bows are back, baby, and whether you are a girly-girl or a tomboy, you should have a bow in your hair this fall. Pretty in pink and lovely in black, the bow ponytail or headband remains H-O-T. Look for bow details in unexpected places too, like your shoes, shirts, and jewelry.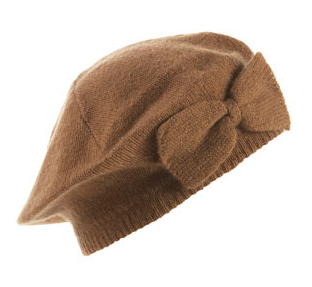 bow beret, Top Shop
What Do You Think?
What are your favourite picks for fall? Have you picked up anything yet? Leave us a comment and let us know!