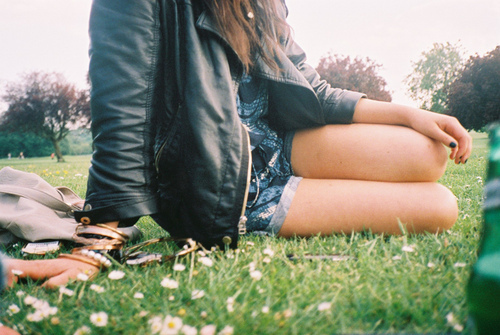 photo credit
Leather biker jackets are here for another season, so whether you're snagging a cheapie version at your favourite discount store or investing in a long term piece, here are three cute outfit options to rock your rocker-chic jacket:
Look 1: Campus Casual
Perfect for a chilly fall day on campus, this look combines your jacket with another fall trend: fall florals. Warm up this look with cozy tights, a knit cap, and boots for a look that's cute, casual, and oh so chic.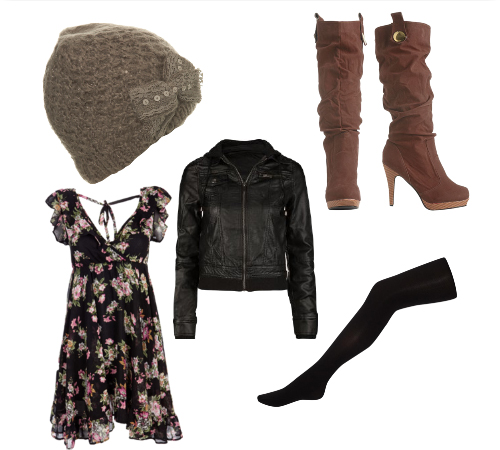 Knit cap, dress, jacket, boots, tights
Look 2: Weekend Errands
For a look that's a little easier for weekend tasks, but with just enough cool edge, top off your favourite skinny jeans with your jacket and a flowy top. Flats and some badass accessories take the look from snooze to stylish.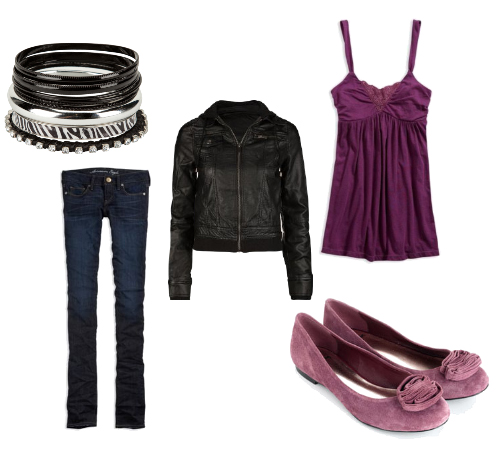 Bracelets, jeans, jacket, top, flats
Look 3: Daring Date Look
For an evening out, take your typical date night look to the edge with your leather jacket glammed up with girlier items. A girly dress, heels, and pearls balance out the tough-girl look of the jacket and rocker girl earrings. Keep him guessing with this blended look.
Necklace, heels, jacket, earrings, dress
What Do You Think?
Do you have a leather jacket yet? Thinking of picking one up? What's your favourite way to rock this trendy item? Leave a comment and let us know!