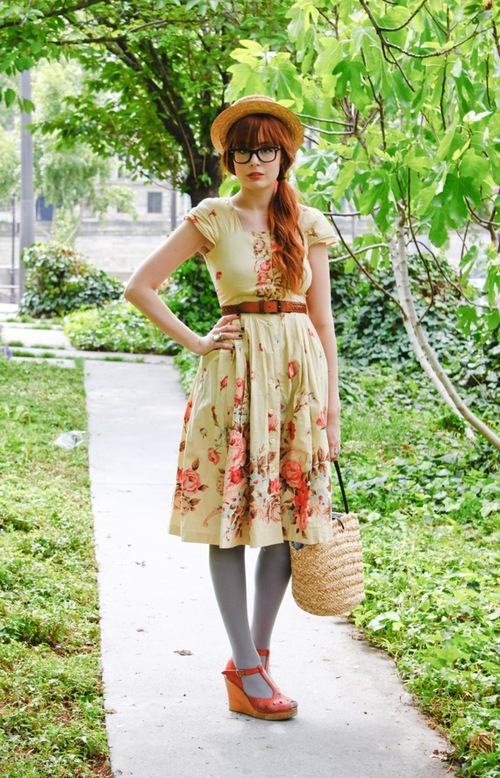 If you're anything like me, you love the look of wearing high heels, but you struggle with the fact that they're not always so comfortable to wear for extended periods of time. This is why I prefer wedge heels! They're super cute for summer and I find that I can wear them forever without pain, and they seem to be everywhere this summer!
If you're new to wedges, or maybe just looking for a way to change up your look, here's my three ways to wear wedge heels this summer:
With Jeans
I really like the look of boot-cut, dark jeans with a fancier wedge choice, such as a black shoe, or something with jewels on it, such as this pair from Payless for only $25, or this Ralph Lauren pair for $89. Dress it up with cute accessories and try different shirt options for a cute day or evening look.
Wrap Dresses
This is something I wear to work all the time. You don't have to work at a fashion magazine to put a little fashion into your work wardrobe. I really love the look of a simple wrap dress with stunning accessories, and in this case, a statement shoe, such as these beige leather wedges from Target or this more expensive pair from Bloomingdales.
Shorts and Skirts
For shopping, walking the boardwalk, or a casual date, I love the look of a casual summery skirt or casual shorts with a funky wedge. There are so many styles of wedge shoes out there that could work for this look, and it's a chance to have a little more fun. Splurge on this pair of Tory Burch wedges for $165 or this cheaper pair from shoes.com.
What do you think?
Are wedges becoming a part of your wardrobe this summer? Are you going to splurge on a cute pair (or five)? Which style do you like best?