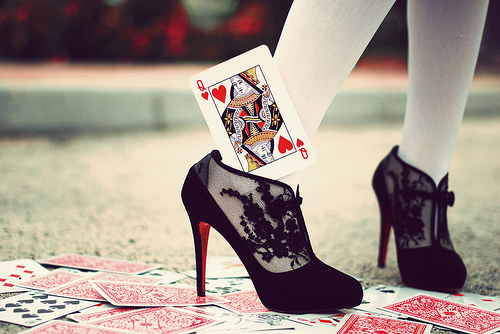 Gorgeous, creamy, preppy, winter white tights adorned the runways everywhere for this fall. But it's not as simple as snapping up a pair of opaque white hosiery from Nordstroms and running home, pairing this accessory the right way will make or break an outfit. Here are my three picks of winner outfits:
Outfit 1: Perfectly Preppy
Channel Blair Waldorf in this upper-east-side appropriate attire. The white tights complement the blue-grey tone of the rest of the outfit. Tuck a polished top into a simple skirt and top with a cozy, prep-school cardi. Accessorize with classic pearls, country club flats, and of course a signature over-the-top headband.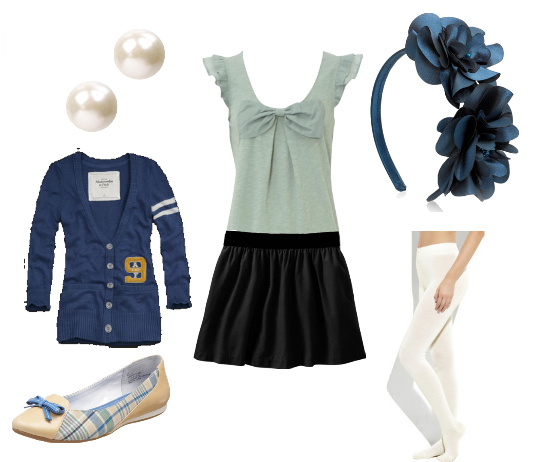 Earrings, Cardigan, Flats, Top, Skirt, Headband, Tights
Outfit 2: Gorgeous & Girly
You can't get much girlier than white tights (think kindergarten yearbook photo), so play it up with an ultra-girly look. This cute frock combines girly ruffles, bright colours, and fun florals which all pop against the white tights, as do these fun, bright pumps. Add a white bow and bag to add some unity to the outfit, and finish with some delicate, feminine earrings.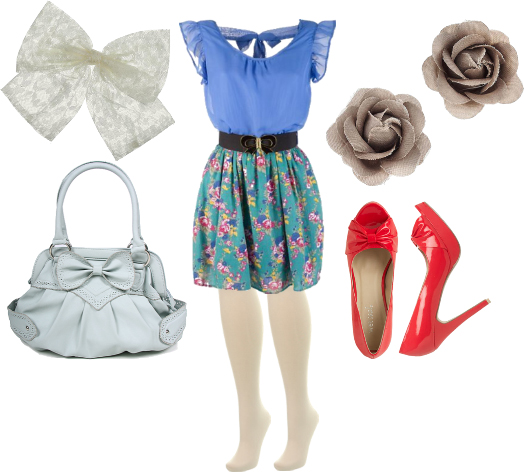 Bow, Bag, Dress, Tights, Earrings, Pumps
Outfit 3: Whimsical White-Out
This is probably my favourite look: taking the winter white to the extreme with a snow-queen look, with just enough black to balance the look and keep it grounded. This look takes a bit of confidence to pull off, with a simple white dress, topped with a luxe faux-fur vest. Add a cozy knit cap, and punches of black from the shoes and bangle, and you've got yourself a look fit for winter royalty.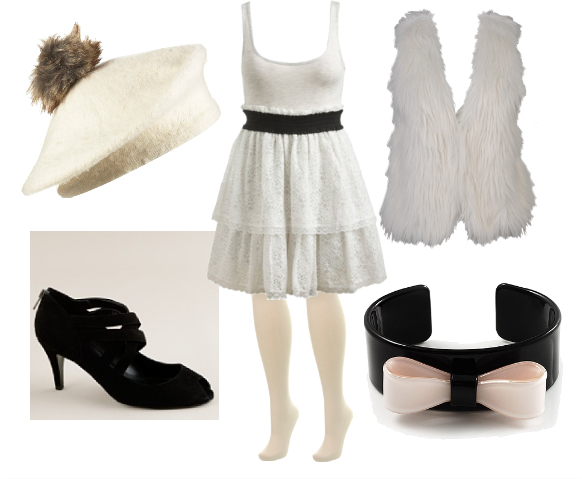 Cap, Shoes, Dress, Tights, Vest, Bangle
What Do You Think?
Will you be rocking the white tights this fall? Which look is your favourite? Leave a comment and let me know!