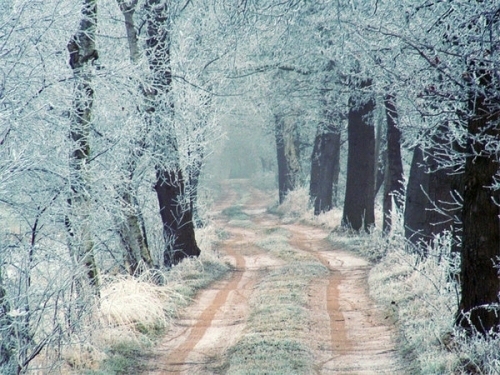 photo credit
Although we've been having some unseasonal weather in my neck of the woods lately, it hasn't fooled me into believing the snow isn't just around the corner. If you're already in the midst of a winter wonderland, or looking at it starting in the next few weeks, don't fret. You can keep cozy, warm, and dry all while looking stylish and cute. Trust me, I've had 22 years of practice:
Look 1: Snow Bunny
Who says you can't wear white after labour day? Nothing says cute and cozy like a girly sweater dress with a nice pair of thick tights. Still not warm enough? Slip on some silk long underwear instead: looks like tights, feels like pjs. Layer under a wooly pea coat, some sturdy boots, and soft, girly accessories to stay warm and stylish in the cool weather.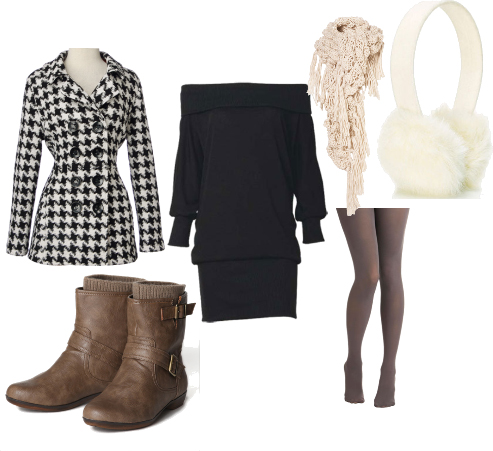 coat, boots, sweater-dress, scarf, ear muffs, tights
Look 2: Romantic Rustic
This look is so chic right now: think mountain lumberjack meets downtown hipster, it's a perfect combination. This jacket might be a bit pricey, but it's warm, cozy, and you can wear it all winter long, so it's worth the investment if you're in a cold climate. Same goes for the boots, which are warm and gauranteed waterproof, even in six feet of snow. Pair them with layers of plaid, fleece, and faux fur for that perfectly-coiffed woodsy feeling.
coat, vest, shirt, jeans, hat, scarf, mittens, boots
Look 3: Blizzard Beauty
While the first two looks are great for your average winter weather, sometimes, in the dead of winter, the temperature just drops too low, and all you want to do is hide in bed with a cup of cocoa. If you do have to go out into the terrible weather for longer than the time it takes to dash to the bus, bundle up to keep cozy and warm. Start with some body-hugging long undies and a cami to keep your natural heat in, then layer up with some knit sweaters, jeans, and a coat. Finish with toasty mitts and a toque to make sure you survive the storm!
toque, mittens, cream sweater, grey sweater, cami, long underwear, boots, jeans
What Do You Think?
Would you wear any of these outfits? What is your favourite winter wear look? What's the winter weather like where you are? Leave us a comment and let us know!