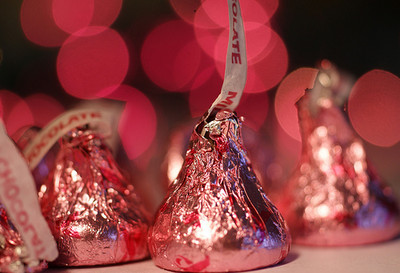 photo credit
Who says you have to wait for him to make the first move? If you're a bold girl who knows what she wants, it may be time to take charge and put yourself out there – in a cute and harmless way. Asking your crush out in an innocent way minimizes rejection, and either way at least your true feelings will be known. It was Buddha who said that three things can not long be hidden, the sun, the moon and the truth.
Leave a note in an unsuspecting place
A hand written note is personal, cute and effective. Plus, you don't have to be there face to face if you're nervous or if you think you'll back out. When it comes to what to say, the more concise the better! Try, "Go out with me tomorrow night?" or "Movie night Saturday?"
Next, plant the note where you know he'll find it by surprise. Slip it in his pocket or his wallet, or even leave it on his car. The element of surprise could work in your favor because it puts the ball in his court.
The way to his heart is still through his stomach
Food. That's it, pretty simple.
If you know his favorite dessert or snack, make him whatever it happens to be and either leave a note on it or tie it up with a cute ribbon and drop some hints on the spot. If he knows something sweet is in it for him, he can't refuse – especially if the sweet thing is you.
Wait for a special occasion
If his birthday is coming up, or a special occasion where cards are appropriate, wait for this day to give him a card he'll never forget. Write to him that he can have his real present if he wants you to be his date to an upcoming event. Personalize the card as much as you want, make it funny or decorative depending on who your guy is. Have fun with it!
Chocolate kisses
Whether you're shy or bold, give him a bag full of sweet kisses that he can't resist. Simply give him a bag of Hershey's Kisses, but remove the papers and insert cut strips of white paper with a hand written "kiss me" or "let's date?" message that might earn you a kiss of your own.
What do you think?
What do you think of these options? How would you ask out your crush? Share with us in the comments section below.