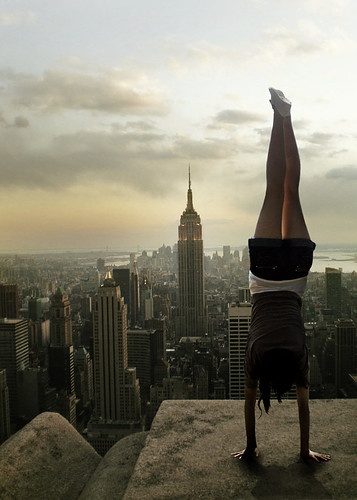 Carrie Bradshaw once said that women flock to New York City in search of the two L's: labels and love. This article caters to the other half of the girl population, who just wants to see something they have never seen before and enrich their lives. Regardless of your preference, read on for a taste of New York from off the beaten path!
Great Graffiti Wall
Get a taste for city's Urban flavor at the graffiti wall in Harlem, located at 106th street and Park Avenue. The wall borders the Jackie Robinson Education Complex, and is one of the most colorful places in the city!
25-foot Greenacre Park Waterfall
That's right, a waterfall in New York City. The secret garden of the city is located on 51st Street. The midtown Greenacre Park is a quiet, serene escape from the city noise, and even better – lots of green!
The Spinning "Alamo"
Created in 1967 by Tony Rosenthal, a giant spinning cube sculpture rests at Lafayette and 8th street at Astor Place. It spins manually, so if you're looking to give your guns a workout you can give it a whirl.
Alice Austen's Home
Can you image seeing the New York Harbor, the Statue of Liberty, Manhattan, Brooklyn, and Coney Island all in one place? You can if you take a look through Alice Austen's window in her Staten Island home. Famed for being one of the first professional female photographers, her former home has turned into a showcase of her work.
What do you think?
Have you been to any of these attractions? What is your favorite thing to do in New York? Share with us inthe comment's section below!