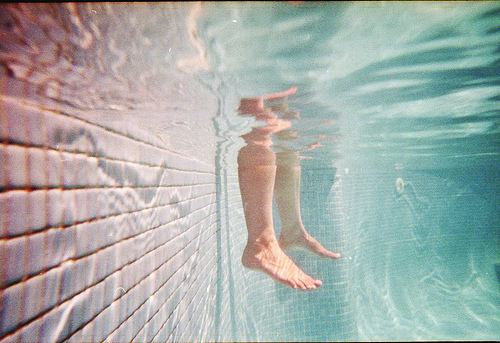 photo credit
Summer is on the way, which means more walks on the beach, in the grass – well, just more barefoot time in general. Read on for four beauty tips and tricks to get your feet summer ready!
Use tea tree oil
Tea tree oil is an essential oil that provides your body with great nutrients, it kills fungus, and it makes a great general antiseptic. Add a few drops of this oil into warm water, and let your feet soak for around 10 minutes. Not only will this make your feet summer ready, but you'll get a little relaxation and pampering in too!
Apply alpha hydroxy acid cream
Alpha hydroxy acid cream is great for you feet because it acts as an exfoliant, ridding them of dead or dry skin without the irritation of scraping your foot with a pumice stone. To use, apply the cream on each foot before you go to bed, letting soak in over night, then shower off in the morning.
Scrub with a pumice stone
In case you have any areas of dead or dry skin that the cream didn't fix, exfoliate your foot and scrub it with a pumice stone. Similar to getting a pedicure, make sure your feet have soaked and softened for a few minutes in hot water. Then after you scrub make sure to lotion up to keep your feet moisturized, soft, and glowing!
Treat, trim, and moisturize
The trifecta of foot care: treat your cuticles, trim your nails, and moisturize. Your cuticles are the layer of skin that grows just over the base of your nail, which can be treated with cuticle oil applied right after you shower. Another method of taming your cuticles is cutting them down with a cuticle trimmer or pushing the skin back. Keeping your nails trimmed is also a foot care essential, keeping your toes looking polished and well-kept. Lastly, moisturizing your feet daily with lotion, applied overnight, will help keep your stems looking radiant.
What do you think?
What are some of your foot care beauty tips? What is your foot care beauty routine? Share with us in the comments section below!