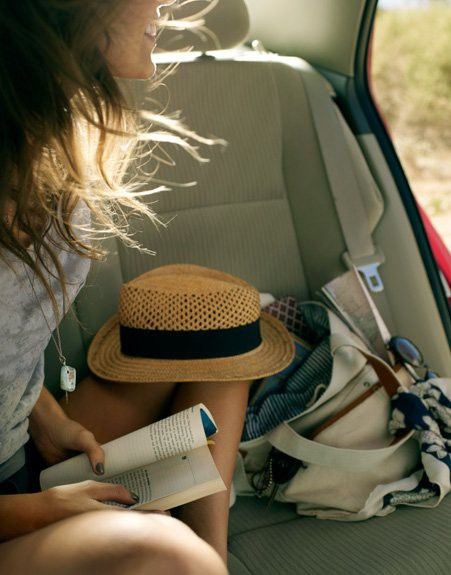 photo credit
The summer months are finally upon us – the high season of travel and sunshine. When it comes to the former, it can be easy to get stressed out about being outside of your element and falling out of your daily routines. But instead of stressing about how to stay fit while your traveling, refer to the following tips and enjoy your vacation!
Walk or jog for at least 30 minutes each day
Whether you're on a business trip, visiting family, or going on an adventure of your own, try to fit in some quality on-foot time! This can be difficult in the midst of busy schedule, but you can try to split it in half and do 15 minutes in the morning and 15 minutes in the evening.
If you're on vacation this becomes easy! Simply try to do most of your sightseeing on foot. One of my favorite ways to get to know a new city is by going on a jog around the local park or around busy areas, just to get a feel for the layout and flow of the place.
Pack healthy snacks
Regardless of how active your travel may be, snacking healthily is an integral part of staying fit and healthy on your trip. Pack little bags of nuts, a piece of fruit, or granola bars into small bags and keep them in your purse for a healthy snack on the run. If you eat a small snack every few hours it will keep your metabolism going and curb your hunger until you have time to sit down for a full meal.
Eat one full-green meal each day
One of the best parts about traveling is the indulgence of eating out – but it's one of the worst parts about trying to stay fit. To best remedy this caveat, try to have at least one fully vegetable-based meal a day. Most restaurants can accommodate this, although depending on where you are there could be limited choices. A salad or another vegetarian dish is a healthy alternative to the majority of restaurant foods that can be very high in calories.
Take advantage of hotel gyms
If you are staying at a hotel when traveling that has a gym, take advantage of the luxury and fit a small workout in! Even if its just a few sets of exercises with free weights or logging some time on a cardio machine, it's a great way to stay on track and keep you energized.
What do you think?
What are your favorite ways to stay fit while traveling? Share with us in the comments section below!