There are very few things that can make homework fun. Most of them involve being in a study group with your besties or being tutored by someone seriously hot. When neither of those options are available and you just need to get through those problem sheets, what could possibly make you feel better? Well I have the answer for you: ridiculously adorable school supplies. Yes, you could go with those classic yellow pencils, but why would you? You could get a standard lined notebook, but why? The truth is, you need some more adorable in your life and in your backpack, so we've come up with a ton of super cute options for school essentials.
1. Indigo Cute Illustration School Lined Notebook – Fall In Design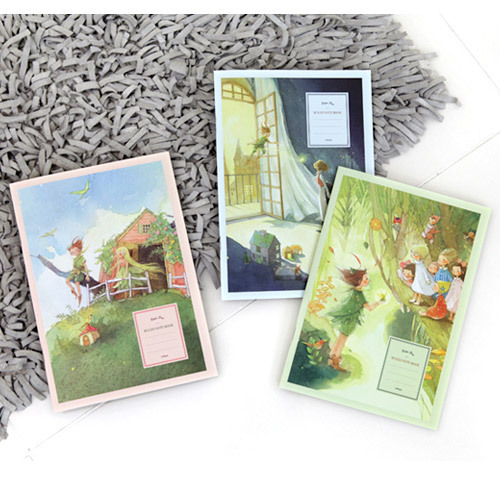 Lovely fairytale illustrations to give a touch of whimsy to your class notes. $3.40
2. Initial Notebook – Kate Spade

A simple dipped-in-paint look, ultra classy and personalized with your initials! $16.00
3. Smell No Evil Pug Notebook – Ohh Deer

Lookit his widdle face! $13.00
4. Narwhal Notebook – Minted

Like a unicorn only real! $16.00
5. Cute Cartoon Animal Office Student School Home Study Stapler #10 Staples Set – Ebay

When you can't choose just one adorable animal on your desk, why not go with four? $3.19
6. Dachshund Stapler – Anthropologie

Classy, shiny and oh so cute. It's adorable. It's a dog. It's adogable! $26.00
7. 15cm Kawaii Lazer Cute Scalloped Ruler – Darling Doll Charm

For when you're feeling fancy but also need to measure something. $2.99
8. Fancy Pencil Set – Ashley Brooke Designs

Get yo' sass on girlfriend! So fetch. These pencils make fetch a thing. $15.00
9. Marshmallow – Animi Causa

When summer is over and the s'mores are done, you can hang on to the ooey gooey yummy with this pencil! $13.99
10. Gentle Reminders Pencils – ACD Shop

Because we all need little reminders now and again. $12.00
11. Yosoo 4-Pack Mini Colored Pencils In Tube – Yosoo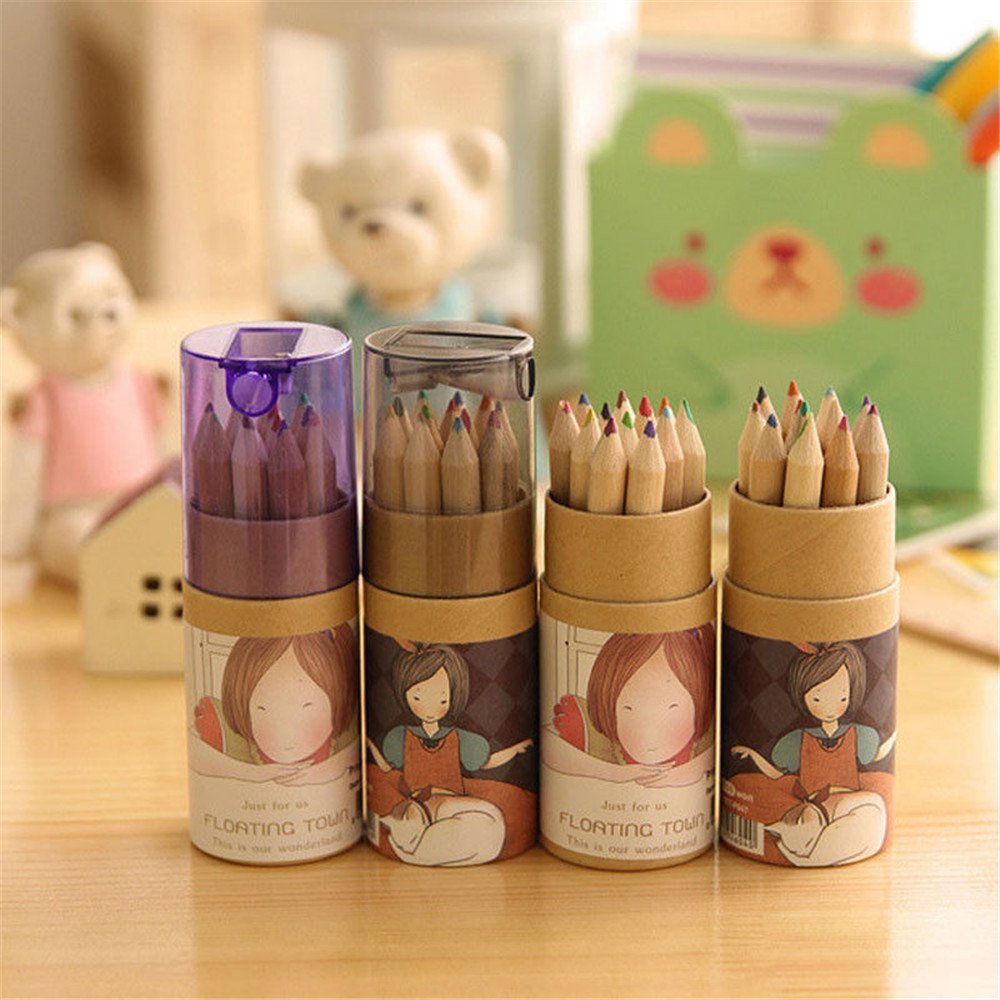 Small and sweet. Lovely little tubes full of tiny colored pencils. With a built in sharpener! $9.99
12. 'Classic' Hardcover 17 Month Agenda – ban.do

Because you need people to know that you are a hard worker and always on the go, but need to tell them stylishly. $20.00
13. Pattern Ardium Study Planner – Mochi Things

These planners will help you work out a study schedule to keep your grades up and professors happy! Plus, the patterns are super cute. $22.95
14. Russell + Hazel Signature Binder – See Jane Work

Not your everyday binders, these are well made and elegant, with a dry-erase interior! You'll be using these for years. $14.90
15. Divoga Hearts Collection Binder – Office Max

If you want a different color for each class, they've got that too. But none are quite as chic as this mint and gold heart combo. $1.75
16. Alma Otter Tape Dispenser – ModCloth

I never realized it before, but I always wanted an otter to hold my tape. $14.99
17. Threshhold Tape Dispenser French Bulldog – Target

Oh for goodness sake, it's a shiny gold bulldog tape dispenser. You may not be a Real Housewife, but you can dress up your desk like one! $12.99
18. Rainbow Tape – Mighty Paper Shop

A rainbow washi tape dispenser, for taping up all your wishes and dreams! $9.21
19. Sausage Dog Tape Dispenser – England At Home

An adorable tape dispenser that comes with adorable paperclips! J'ADORE. $13.19
20. Moustache Paper Clips – The Container Store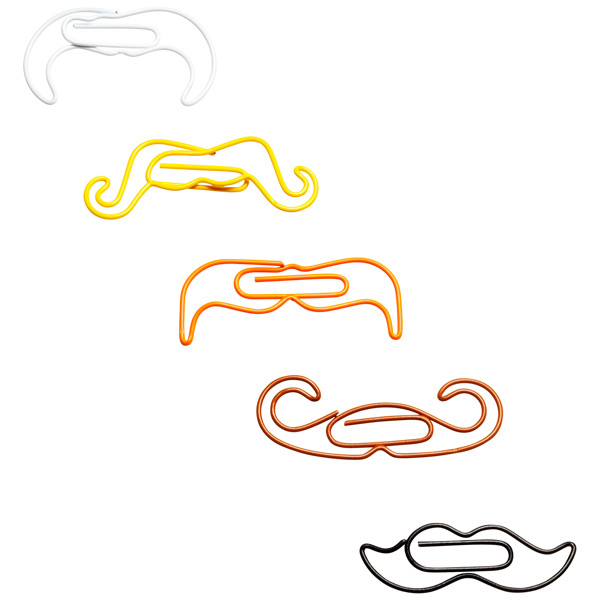 For all your most pretentious papers. $3.99
21. Novelty Paperclips With Miniature Icecream Bars – Small Idea

Oh my god, how ridiculously delicious do these look? $9.97
22. Modern Girl Planner Dividers – Very Jenny Co

For your extra fancy binders, you're going to need some extra fancy dividers. These uptown girl ones should do nicely. $12.00
23. Planner Dividers – You Are You Co.

Springtime blooms with graphic prints, you can't get better than this! $11.00
24. Gold Point Pattern Pen – Mochi Things

Bring some understated glam to your desk. $3.95
25. UDTEE 24Pcs Beautiful/Cute/Fashion Long Grass/Blade/Leaf Shaped Rollerball Pens – UDTEE

See that cute little plant? Well it's made of pens! Grass pens! I bet you never knew this was missing from your life. $9.95
26. Maneki Neko Lucky Cat Fineliner Pen – Tofu Cute

For the cat lovers out there, plus those who need a little extra good luck! $1.95
27. Kikkerland Toucan Kitchen Shears – Kikkerland

When you can't study abroad you can bring abroad to you with these colorful toucan scissors! $14.44
28. Crane Scissors – Moorea Seal

An upscale version of the classic crane scissors. $14.00
29. Uxcell Ice Cream Shape 8 Digits LCD Display Calculator – Uxcell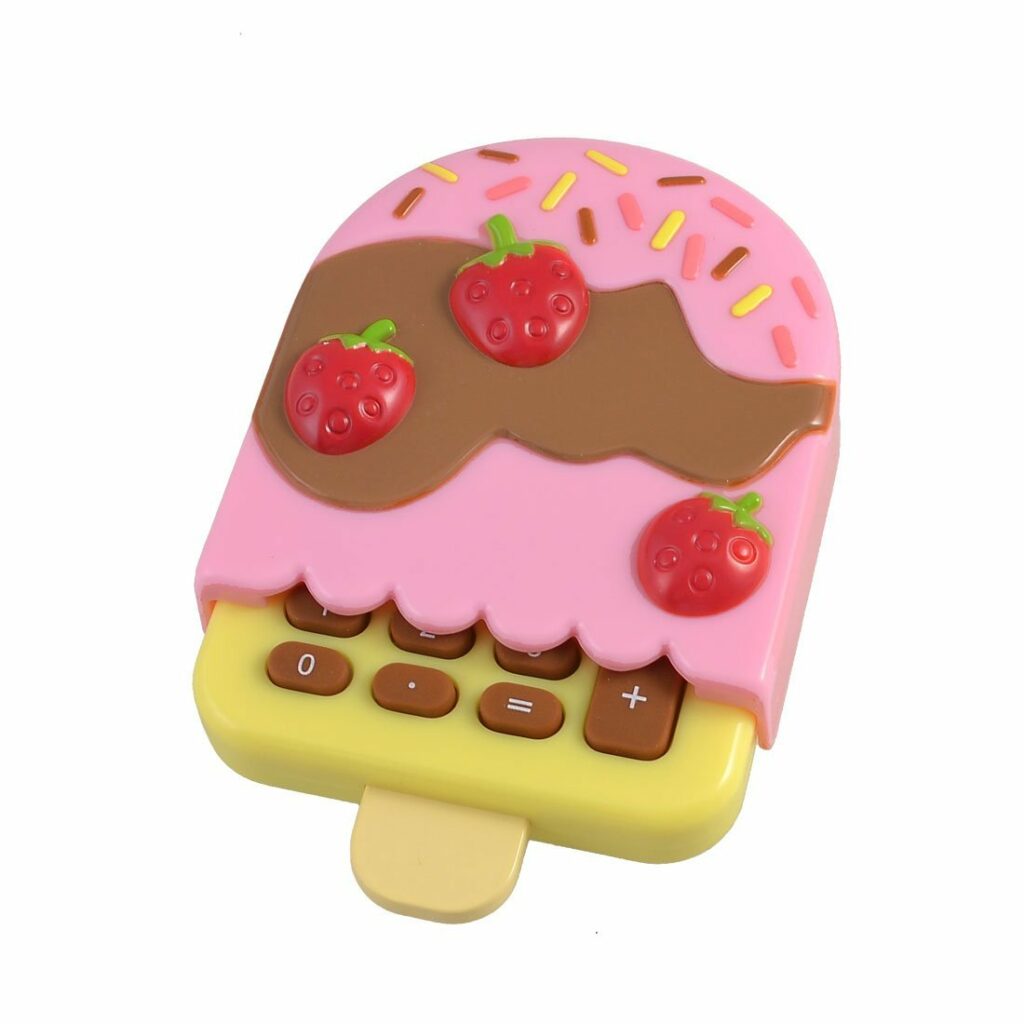 The only thing that could possibly fix math was ice cream. Consider math fixed. $16.99
30. File Folders 9 Count Golden – C. R. Gibson

Your files deserve something en vogue. These gold file folders are perfect for the job. $16.98
31. Unicorn Pocket Folder – Paper Source

While you're giving excuses you might as well give them with these super cute folders. $9.95
32. Cute Kawaii Poop Sharpeners – Sprixie Charms

Cute poop! Cute poop pencil sharpeners! They truly can make anything adorable! $3.95
33. Geppeto's Pencil Sharpener – Animi Causa

Do you want this pencil sharpener? Don't lie! $14.99
34. Watermelon Pencil Sharpener – Petit Bout 2 France

Super sweet sharpener! $3.97
35. On Sale Fresh Fruit Kawaii Memos – Stickers Kingdom

Summer fruit notepads, for sweet nothings all year round. $1.99
36. Ghost Sticky Notes – Mochi Things

Sticky notes made with tracing paper so you can mark up your books without marking up your books, how did nobody think of this sooner? $9.95
37. Kate Spade New York Telegram Notepad – Paper Source

Old fashioned notes for an old fashioned girl. $12.95
38. Macaron Eraser – Petit Bout 2 France

Macarons are the new craze in NYC. Jump on the bandwagon with these sweet little erasers! $2.65
39. Dessert Erasers – Paper Source

If the macarons didn't sate your sweet tooth, these tiny little dessert erasers should! $4.95
40. Barber Eraser – Walker Art Center

As you erase, you style their hair! And if you start making mistakes just to do a little extra erasing, we won't tell! $4.00
41. …oops! Eraser – Elizabeth's Embellishments

And for all those little mistakes, just oops them away with this stylishly straightforward eraser. $3.50
42. 8GB Mini Oreo Cookie Flash Drive – Memoria Original

Only for your sweetest files. $5.99
43. Buddy Chub Rainbow Mimobot – Mimoco

Lil' buddies to take care of all your computer filing needs! $16.99
44. Custom Mixtape USB Stick Kit – Urban Outfitters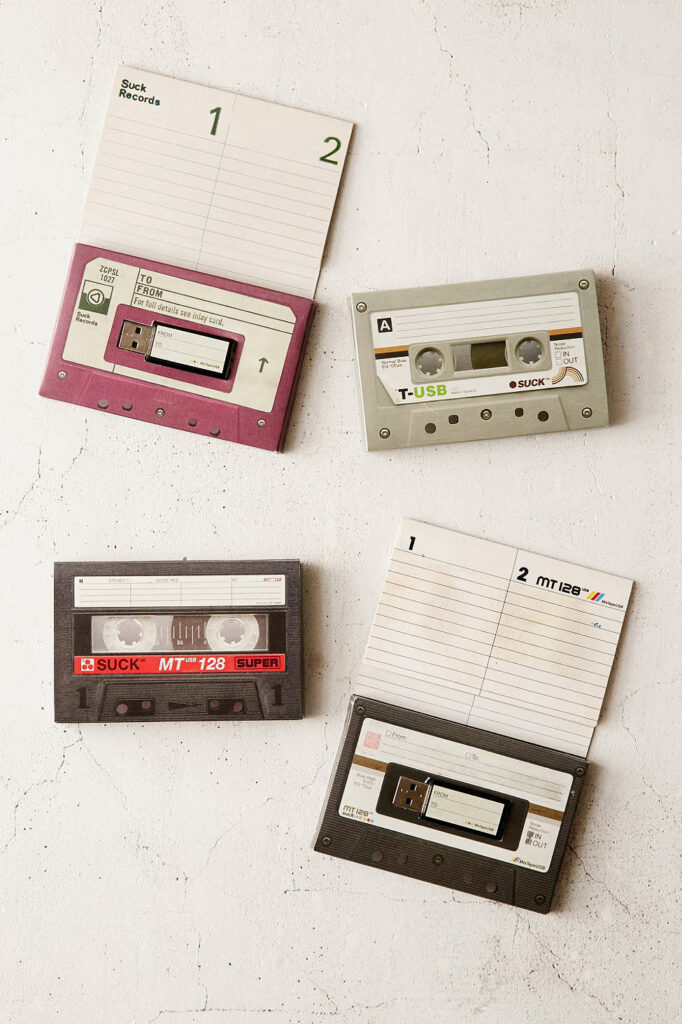 Okay, so nobody makes mix tapes anymore, but you can give your sweetheart a flash drive full of mp3s that looks like a mix tape! $26.00
What's your favorite school must have item? Share and comment in the comments section below!