Ah yes, the holidays are coming. Stores are becoming crowded and there are promos galore, how will you ever decide what to get for your crew?! There are so many options, but you will probably run out of money at some point. Whether you celebrate or not, the end of the year is just the perfect time to get gifts that say "Hey, thanks for putting up with me. I really enjoy doing life with you, let's continue doing life together in the new year".
We all love our party friend(s)! Of course you could just buy her a bottle of Fireball for her gift, but where's the fun in that?! Well, there's plenty of fun in that, but here are some more creative gift ideas for your party friends!
No more reaching for the cork out of the trash can, or trying to keep the bottle fresh with saran wrap. Now she can have her very own monogrammed wine stopper! Better open a bottle to test it out.
These are just too cute, and great if you need gifts for multiple people. You can mix and match different alcohol and mixer combinations depending on who you are making the cocktail for.
It's always good to have a "go" bag in case you have to spend the night out. It can fit bras and panties, and whatever other small goods you may need like medication, pads or tampons, lipgloss, etc. Your friend will thank you later.
4. Shaker & Spoon Subscription Box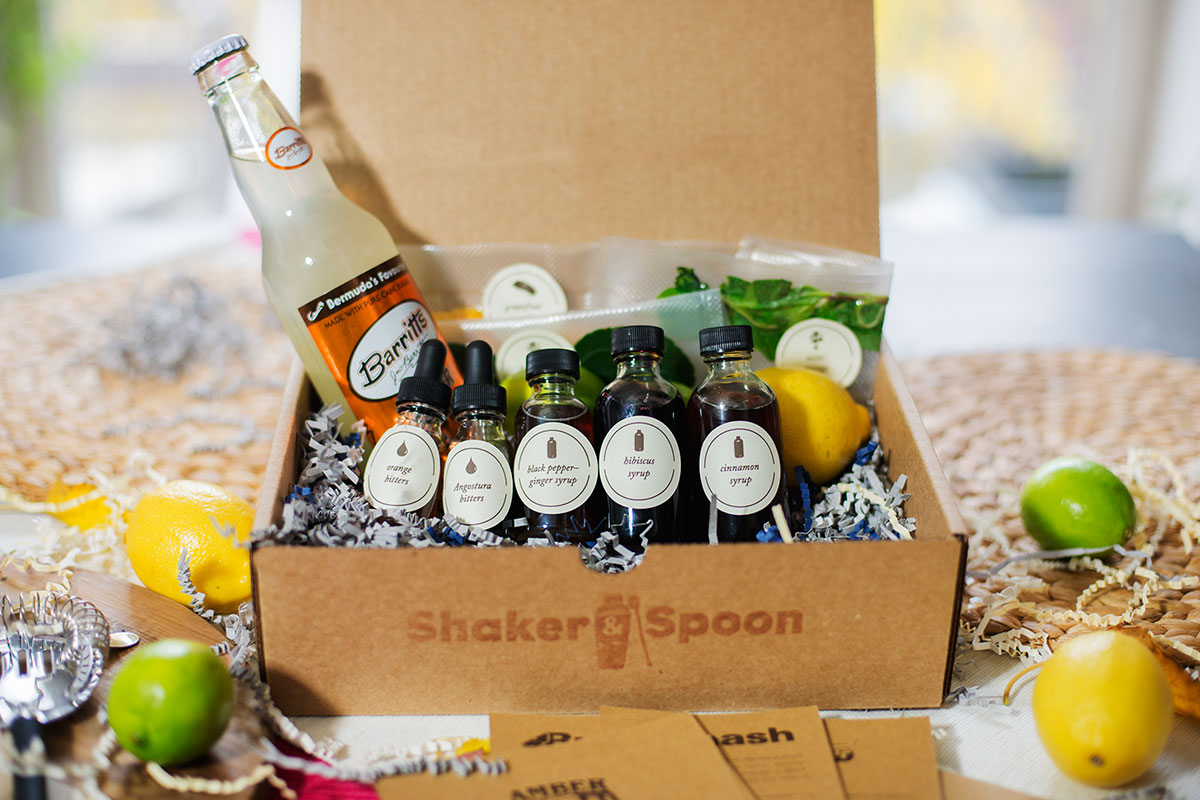 You do have to buy the alcohol, but it includes all ingredients (syrups, bitters, garnishes, citrus) needed to make the beautifully crafted cocktails from the recipe cards. This might be a good option for a roommate so that you can alternate who is the bartender and try different cocktails. You can check out other boozy subscription boxes here.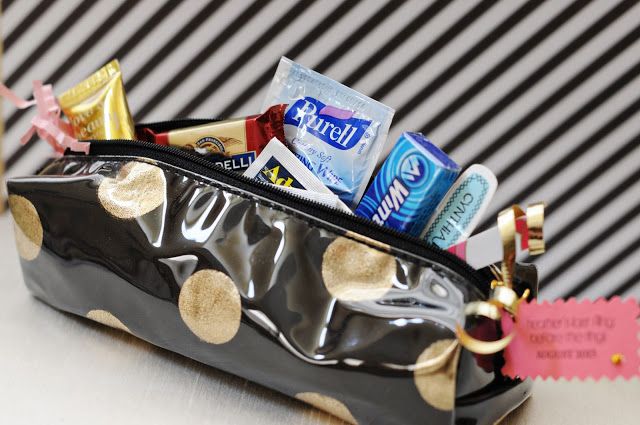 Just get a makeup bag and fill with whatever hangover necessities you'd like! Advil is a must, though. And I like the chocolate idea. The rest is up to you though. Again, she will thank you later!
What are you getting your party friends this year?