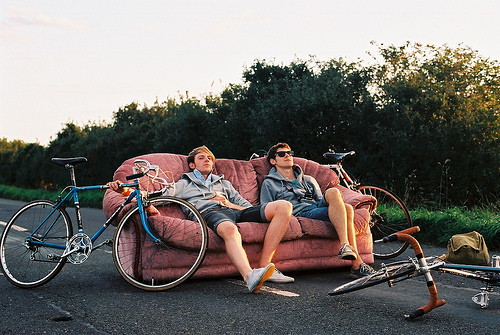 It's not that there isn't enough addictive television on TV at the moment. I'm addicted to the most cheesy, embarassing shows out there (my high season lineup is Gossip Girl, 90210, and Glee), but sometimes I yearn for certain shows that, I believe, were cut short before their time. Maybe if I gush over them here, some TV producer somewhere will take note, and at least bring out a "next generation" version, if the original can't be revived. A girl can dream, right?
The O.C.
I feel like The O.C. was the start of the modern evening teen drama, which nowadays every channel seems to have. From the very first season when I was totally Team Summer in the Seth-Anna-Summer triangle, I was hooked. Watching reruns now, I see a little more of the cheesiness I never noticed as a pimply, pubescent, ninth-grader, but with a little suspension of disbelief you can get past the fact that Ryan looks like he's about 28, Marissa is beyond clueless in pretty much all aspects of life, and nobody seems to realize just how rich they are. Oh, and the entire final season was incredibly ridiculous (everyone just forgot about Marissa?), I guess I remember why they cancelled it now…Still, Seth Cohen's original geek-chicness is worth any downfalls.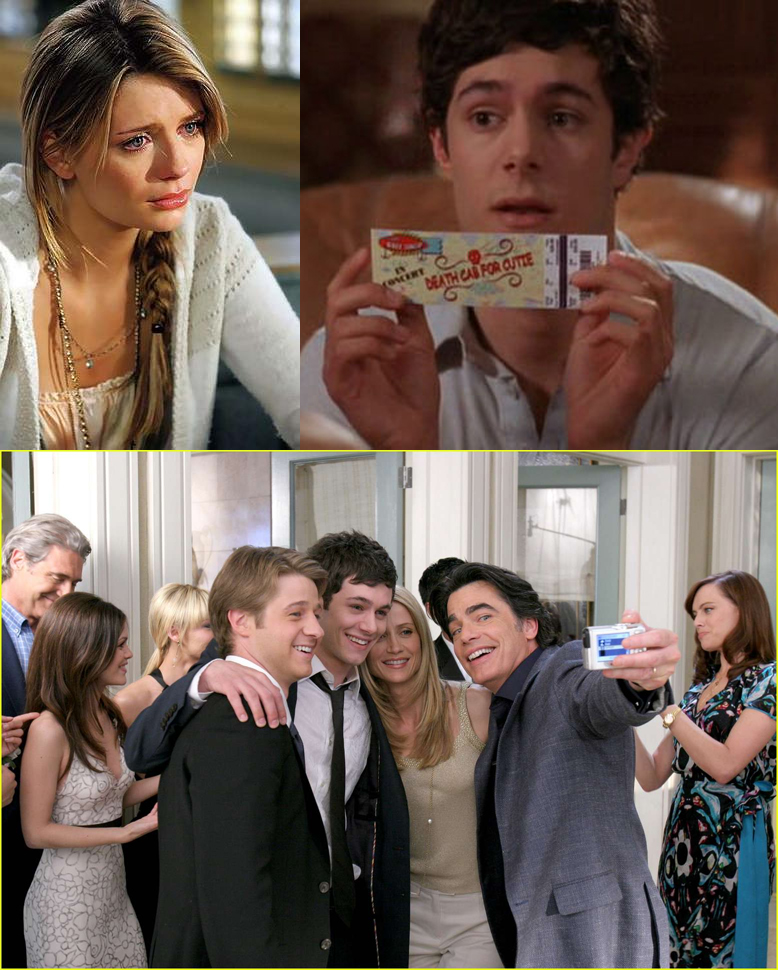 Saved By The Bell
Okay, maybe I don't want the original to come back. This classic only worked in the 90's for an unlimited amount of reasons. I have my suspiscions that most high-schoolers in the nineties didn't even watch this show, and that it's intended audience really was ambitious 8-year-olds like myself (I wanted to be Kelly Kapowski). In fact I'm almost certain that was the case. However, can you imagine how cool it would be if they made an updated remake? I'm thinking 90210 (the new season) with more comedy. Amazing, no? Well, until that day, we'll just have to get our Zack Morris fix by catching Mark-Paul Gosselaar in his new drama, Raising the Bar.
Everwood
I feel like I'm the only person (aside from my Mom) who watched this CW original series, which may have been part of the reason it barely survived four seasons. Only the first two seasons are even available on DVD, showing just how underappreciated this amazing show was. It followed Dr. Andy Brown, a super wealthy brain surgeon from New York who leaves his practice and home to bring his kids to a small town in Colorado after his wife's unexpected death. Perks including the brooding, dark-haired, is-supposed-to-be-a-loser-but-is-obviously-hot son, Ephram, played by Gregory Smith (tell me you didn't have a crush on Harriet the Spy's bff as a child?) Though sometimes a little melodramatic, the show really touched home for me in a way no other show ever has. Almost every episode moved me to tears and, though I'm rather prone to being easily weepy, that's a pretty decent track record. If you haven't seen it, please, please, check it out when you can. Maybe the producers will finally release the last two seasons on DVD so I can die a happy woman.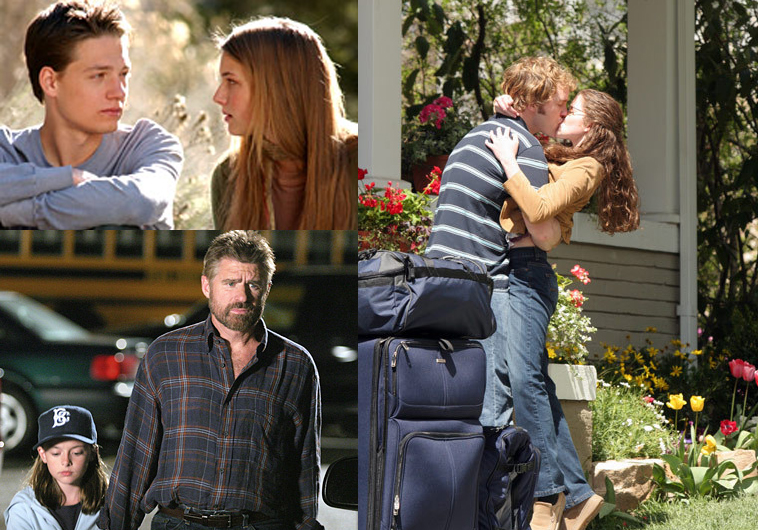 1, 2, 3
Gilmore Girls
I'll admit I didn't watch this show as religiously as some so, if I were so inclined, I could always rent the seasons and have hours of fast-paced, witty bliss. I'll also admit that my boyfriend gets an instant headache when he hears Lorelai-Rory banter come on the TV (and I can almost sympathize; it is an acquired taste). However between the dating, the family, the small town flavour, and watching Rory grow from quiet schoolgirl to powerhouse journalist, there's so much to love. Couldn't this show just have gone on forever? I'd totally be into Grandma Lorelai helping Rory raise her precocious, jittery-mouthed daughter of her own. Am I alone in this fantasy?
Breaker High
This one is another cult classic that not as many people knew about; however, as a kid I was obsessed. Oh, and I'd like to point out that the lanky, pale dork that I was in love with on the show grew up to be a little actor called Ryan Effing Gosling!! Yeah, this show is worth reacquainting yourself for Gosling in all his pre-teen glory alone. Plus, the show's premise is a high school, that is on a boat, that travels all around the world stopping at different ports. You get the jetsetting of Gossip Girl with the simple highschool drama of Saved By The Bell, and the relationship angst of, well every teen drama ever. What more could you ask for?
What Do You Think?
Are there any shows you wish were still airing new episodes? Were you a fan of any of the ones on my list? Leave me a comment and let me know! Or discuss on the forum!