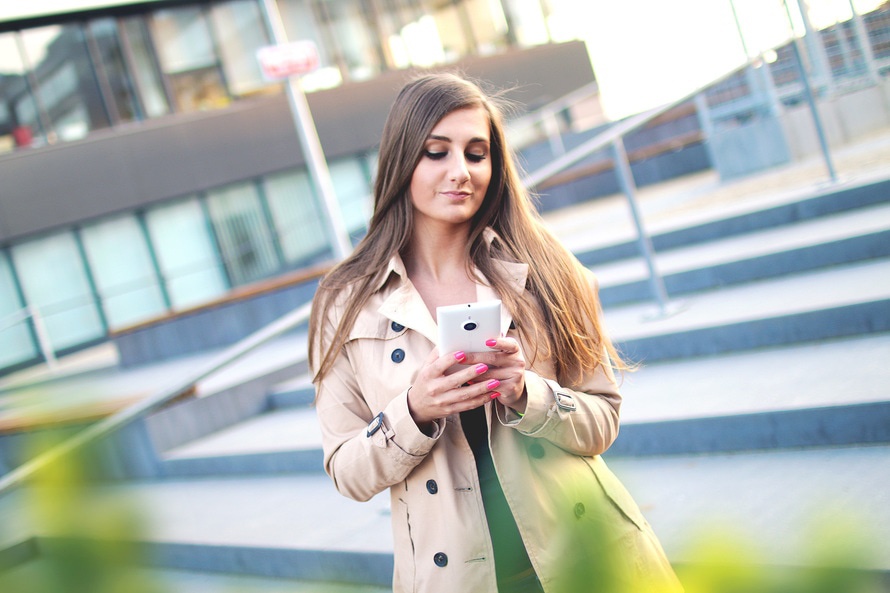 I don't know about you, but I'm starting to feel the chill in the air.  I'm getting out my collection of oversized sweaters, buying pumpkin lattes, and curling up in a corner and weeping uncontrollably because OH MY GOD HOMEWORK. That's right, the college honeymoon is over and teachers are cracking the whip and piling on reading after reading after reading. But don't worry, it's going to be okay. Why is it going to be okay? Because we live in the new millenium and some seriously smart people have put some seriously smart phones in our hands. There are a zillion apps available to make all areas of your life easier, and school is no exception. Here are some of our favorite tips and tricks:
1. Pick a calendar app and USE IT.
This sounds like a no-brainer, but once the semester really picks up steam it's easy to let things slip and before you know it you wind up neck deep in a pile of overdue work. There are tons of calendar apps, your phone probably came with one. If you're not feeling the default, try some other options.
One of our favorites is My Study Life, which allows you to track and plan every facet of your semester. Sit down at the beginning of the year (like, ASAP) and input your entire syllabus into your calendar. Program in your whole schedule. The who, what, when, and where of every class and every assignment. Set yourself reminders to prepare before big projects and exams.
But remember, college isn't just about class, you've got a social life too! Go ahead and schedule yourself some party time, put in the big games, club meetings, school events, and days off. When your schedule is laid out, it's easier to plan so you don't wind up forced to skip something awesome to stay home and cram.
2. Study smart…smart phone!
Look at your phone. Isn't it beautiful? Check out those sleek curves. Check out that big screen. Honestly, I'm super in love with my phone rn. Just upgraded for the first time in years to the Samsung Galaxy S6 Edge and omg it is my baby. So pretty. So fast. Phones have gotten seriously awesome lately.
We all love our phones, and our phones love us back. But some of the time it can feel like they just distract us from real work. Well there are a ton of apps out there to help you do real work on your phone. That's right, your phone can do more than just check Facebook 40 times a day. Try out a few study apps.
The free StudyBlue Flashcard app in the Google Play store does a lot more than those bits of paper you've been using. It helps you organize your notes, ask other users questions, and access study guides for tons of subjects. Oh yeah, and it also lets you make your own flashcards AND access flashcards other students have made.
The AnkiDroid Flashcards app (also free!) is optimized to show you flashcards in the order that will help you learn fastest, and you can make your own flashcard deck or use any of the over 6,000 topics with pre-made card decks.
3. Talk to your peeps
Downloading an email app, so you always have access to your .edu student email, is a smart idea. You'll receive any important information from your professors and your school, and have easier access to your classmates and your professors. It's a simple trick, but communicating with the people you share the campus with is a smart way to keep yourself going when you hit the middle of the semester and start to lag.
4. Slay Those Research Papers
Let's talk about research papers. I know, they are a college student's worst nightmare. As if finding credible sources isn't enough stress, you have to use those sources to support your arguments and points. Plus, your paper has to be in correct format with preferably zero grammatical errors. AND THEN…you have to create a bibliography or works cited page for the sources you used. It's exhausting just talking about the process.
Now onto the good news, let your best friend (your smartphone) do the dirty work for you. Research apps will help you find good sources and polish your bibliography, which, if you're good at math, just leaves you to write that amazing paper we know is in you! One of the most useful academic database search engines is EBSCOhost. Not only is it amazing, it's free and easy to download to your Android device. The search engine is also super easy to use. Simply pick the database you want to search, input specific search parameters, and email yourself your findings so you can get started on that awesome paper! When you're reaching the home stretch and it's bibliography time, use a citation generator called: EasyBib. It is also free and can be downloaded in the Google Play store.
5. Get Your Language On
Let's face it, every college girl knows how language classes present unique challenges and can be a royal pain in the butt. Not only do you have to memorize vocabulary, you also have to learn to speak the language with the correct accent and inflection. Thank god for the app called Duolingo. It's free and it's god's gift. With 15 languages and counting available on this app, you're sure to find the one you need to pass your dreaded language requirements. Amazing is the word to describe this app. From flash cards to vocabulary lists to help with pronunciation, Duolingo on your smartphone will be your best study buddy for your language class, trust me.
It's no secret that we all love our smartphones. So why not put our best friend to school use on occasion and let it enhance college life and help us study on the fly!