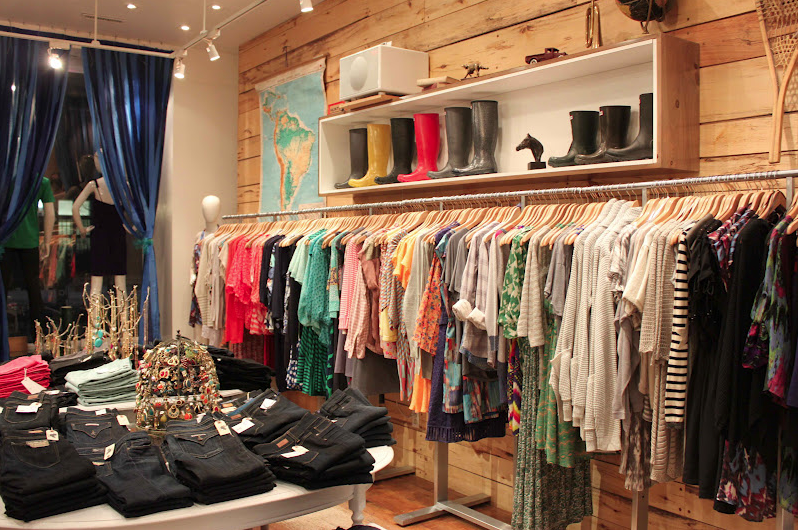 Are you sick of those "I have nothing to wear" moments on the weekends? Are you so over going out and seeing everyone wearing the same thing, or worse, the same thing as you? Break your fashion rut by shopping at local boutiques – it helps your community while keeping your wardrobe fresh, unique, and up to date.
Meinto.com is a great place to start, it's a website that has teamed up with local fashion boutiques to bring the shopping experience of a boutique into your own home! Even if you don't have a car at college, or you're in a smaller town, Meinto.com can help you find exactly what you're looking for from boutiques near and far.
Meinto.com currently has nearly 3,000 products, and more than 850 brands, and just like regular shops you still have 30 days to return items.
Why local boutiques are great
Supporting your community by buying from local boutiques brings local fashion to a national, and even international, sphere. Local fashion has a lot to offer to the international fashion community by inspiring global trends, and the best way to take local fashion to the next level is through supporting their online presence by shopping sites like Meinto.com.
Meinto.com started off as an international site, with an initial start up in Denmark, Sweden and Norway, and came to the U.S. in 2011, and now more than 700,000 shoppers from all over the country shop the unique boutiques online to find one-of-a-kind items.
If you love fashion and want to see the latest trends from a global fashion network, if you love finding rare fashion pieces to fall in love with and make you stand out at your next college social event, browsing the collections of local boutiques online is a great way to shop.
What you can find
Meinto.com offers both women's, men's and kid's collections, so the opportunities are endless when it comes to shopping for unique pieces for your man or for your family also! The women's section has everything from dresses, shoes, swimwear, jackets, to accessories.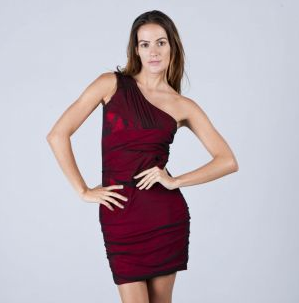 This red dress from Trendy Apparel is $75.00 at Meinto.com, and can be found here. The one shoulder trend is still going strong, and a deep red is perfect for any event, and is a great break from the classic black. The detail on the shoulder gives the dress depth in detail, and will be sure to turn heads at your next cocktail party or semi formal!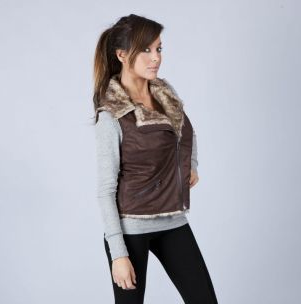 A cute sleeveless faux leather vest is perfect for our transitioning weather from winter to spring, and would look cute with everything from a little red dress, to a more casual sweater with black jeans.
This vest is only $65.00 from David Kahn Jeanswear at Meinto.com, and can be found here.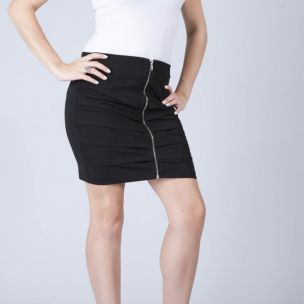 A classic black mini skirt with an edge is great for any party or outing, and can be dressed up or down depending on what top or shoes you pair it with.
This great black mini from Zinga is $35.00 and can be found at Meinto.com here.
Pair it with a tucked-in flowy top and throw a leather jacket over it but  don't forget that every mini skirt has a best friend: heels.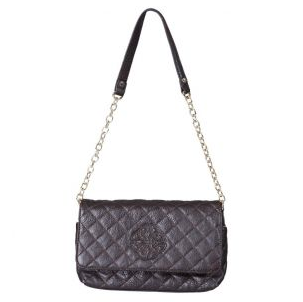 Another college girl essential: the black shoulder bag, perfect for parties, dates, and just about any event your social life throws at you.
This leather shoulder bag with a flower embellishment is $56.00 from StyleNest and is available at Meinto.com here.
Enter to win a $1000 giftcard from Meinto
Meinto.comis all about helping local boutiques sell online, and there is a contest launching today, February 27th, running through March 19th giving you a chance to win a $1000 giftcard! The winner will be chosen randomly, so all you have to do is "like" Meinto on facebook here and enter your email to enter!
What do you think?
Have you used Meinto.com to help you shop? What are your favorite finds? Let us know in the comments section below!