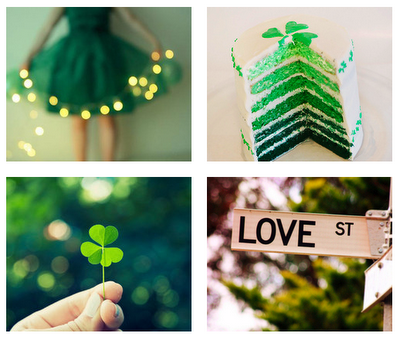 photo credit
No matter where you're from, on this upcoming St. Patrick's Day we are all Irish! And as one of the more prominent "college" holidays, it's never too soon to start planning anything from your outfit to party essentials.
Green nails
One of the smaller but critical St. Patrick's Day choices, finding the perfect shade of green nail polish!
Glittery green is always a festive option, or if you're trying to embrace spring a pastel green is a great choice.
If you're like me, and typically green isn't your thing, I opt for a turquoise shade. Hey it's still in the green family, right?
Try OPI's "Green-wich Village" for the perfect emerald shade.
The perfect party heels
This is the one day where anything goes when it comes to rocking different shades of the same color – as long as that color is green! A fun pop of green on your stems is a great way to spice up your holiday look
Or, if you're not so into green, this is the perfect compromise. Green heels, or a pop of green accessories, goes great with a little black dress.
photo credit

Lucky Charms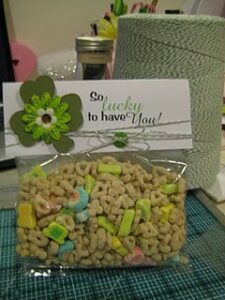 Get creative and spread the luck! Making little bags of lucky charms to give to your roommates, your man, and your friends are a great way to celebrate during the day if festivities haven't officially started yet.
Another way to incorporate Lucky Charms as party favors is by putting them in gold cupcake wrappers to serve. Pot of gold anyone?
Or, make green cupcakes (vanilla with green food dye!) with white frosting with Lucky Charms sprinkled on top. If you live in a suite-style dorm, hide them in places around the room and let your roommates find them!
The perfect green cocktail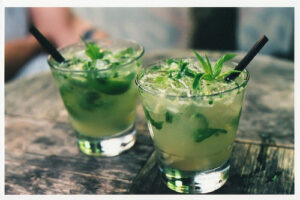 Of course, the pinnacle of the day, the green cocktail.
A green mohito is a great alternative to green beer.
Even if clear liquors are more your style, throw in a sprig of mint, or even a lime peel.
If you're going out to a bar, ask for a Green Goblin, a mint cocktail, or a basil daiquiri.
Or if you're a real traditionalist, Irish whiskeys and beer are a classic!
What do you think?
What's on your St. Patrick's Day essentials list? What didn't make the cut that you think should have? What is your favorite part of the list? Do yo have a fun way of celebrating? Leave us a comment and let us know in the comments section below!