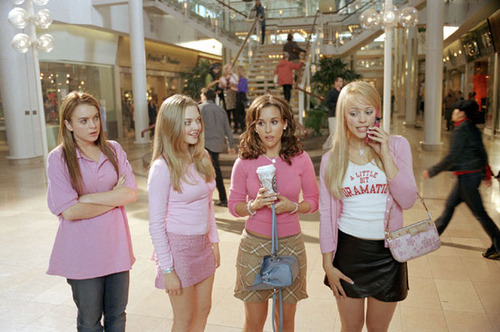 I think most college girls love going to the mall. But between the expensive price tags and the risk of looking like every other Abercrombie and Fitch addict at your school, you may be wishing there was somewhere else you could go to find clothes. Luckily, I've pulled together my favourite mall alternatives for when you're low on cash, or simply in need of a unique piece for your wardrobe. Try each of them out–you may be surprised with what you find.
1. Mom/Grandma's Closet
Your Mom and/or Grandmother's closet can often be a treasure trove of vintage finds. The bonus is that since you got your genes from them, you probably have a similar figure, which makes fit almost a no-brainer. Look through old jewellery, purses, shoes, dresses…whatever your family member will let you shamelessly root through. Don't be afraid to ask aunts, or even explore your Dad's vintage wear if he kept any: menswear pieces can be super trendy if worn correctly. You're bound to end up with a cool, vintage piece that I guarantee no one else at your school will have. I regularly troll through my Mom's old clothes from the 60's, 70's, and 80's as they come back in style. She'll usually let me take whatever I find, like these awesome 80's red pumps that I can't wait to wear this Valentine's Day.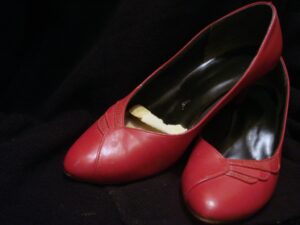 2. Vintage and Thrift Stores
Similar to the closet option is local thrift or vintage stores. Thrift shops generally get new merchandise in almost daily and are priced ridiculously low. If you're willing to dig, you can end up finding some awesome vintage wear for cheap. Vintage stores are usually a litter higher priced, but they do the digging for you by only accepting high-end vintage clothes. If you've been drooling over a designer bag, but simply can't pony up the cash, try your local vintage store to see if you can find a classic vintage designer bag, like this Chanel one, at a more reasonable price point.
3. The Kids' Department
OK, if you follow my blog regularly, you've already come into contact with my obsession with shopping in the children's department. But, seriously, try it out. You'll be surprised what you might find (this applies to the kids' section of thrift and vintage stores too!)
4. D.I.Y.
If you want a piece that's truly unique–make it yourself! There is a wealth of resources online for do-it-yourself clothing projects. There are projects that require nothing more than an old t-shirt and a pair of scissors, like this cool scarf tutorial from College Fashion(one of my fav blogs). And then there are more complex projects that require some skills with a sewing machine, like this way-cool feather skirt tutorial by the queen of diy, Maegan from …love Maegan. Whatever your skill level, there are endless options to try out. DIY is a cheap, creative way to get clothing pieces that are 100% unique!
5. Cultural Clothing Boutiques
One of the best kept secrets of fashion are tiny little boutiques in every city that cater to a specific culture and import their clothes. Korean, Japanese, Indian, you name it, if you do a Google search, flip through your yellow pages, or ask your friends if they know of any places: you're bound to find a unique boutique with a specific cultural influence. Many times they are cheaper priced as well, because the clothes are shipped in from Asian countries. These stores are more likely to be found in big cities, so if you're in a smaller town you may have to take a drive, but it's totally worth it for the cute, unique clothes you'll find.
I hope I've provided you some inspiration for you next shopping outing. Skip the boring mall scene and try someplace new! What are your favourite mall-alternatives? Let me know in comments! How to beat the mundane mall blues? Something every college girl should know.
ps: Follow my blog with bloglovin