What college girl isn't always on the go? I know I am! Whether I'm (literally) running to a class, a meeting, to work, or going out with friends, my schedule is full and I often feel like I'm in a hurry. Babbleboxx understands this feeling, so Every College Girl has teamed up with them to show off some exciting goodies to make "campus shevival" a little easier for you girls who are always going, going, gone!
1. FUJIFILM INSTAX Mini 70 
FUJIFILM's INSTAX Mini 70 is the perfect camera to instantly capture your college experience on the go. It is small enough to fit in your backpack or purse and take out whenever you feel like a moment needs to be captured. Pictures are printed almost instantly (in about 90 seconds) and are credit card sized, so they make great decorative pieces for dorm wall art!
2. GreenPan Mini Ceramic Non-Stick Square Egg Pan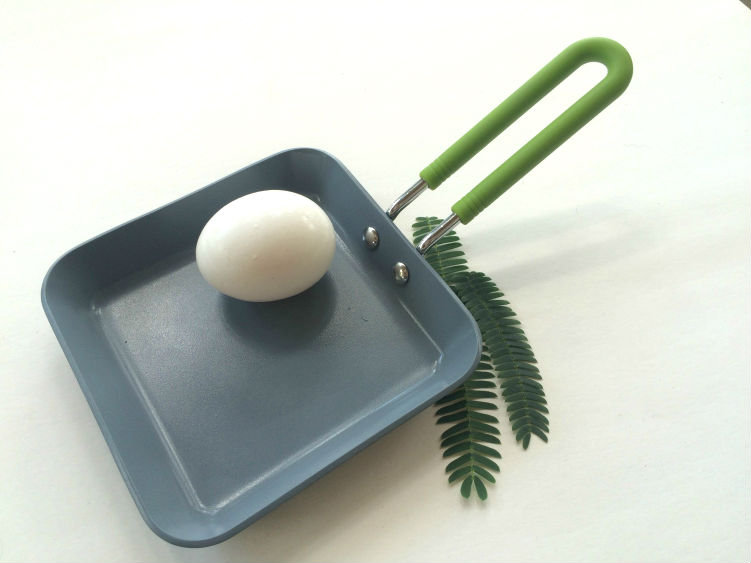 Breakfast is without a doubt one of the most important–and one of my favorite–meals of the day. But when I'm in a rush I hate cleaning and filling up my sink with huge pans and other cookware. This mini square egg pan is perfect for cooking omelettes, french toast, and other delicious concoctions for one. The best part? It is Thermolon ceramic non-stick, so that means you have to use less oil and it's an easier clean up for you when you are running out the door in the morning!
Coupon Code: Use the Code SCHOOL20 for 20% off AND free shipping on the GreenPan website! Offer expires 9/4. 
3. Zebra Pen Assortment
Pens are probably one of the best things to have on your person at all times. The Zebra Sarasa Gel pens (those 4 super vibrant pens on the left) feature quick drying ink so that when you are jotting down a quick note or your professor is talking a million miles a minute, your ink won't smudge! The rest of the Zebra line is fabulous as well, but the Sarasa Gel pens quite literally stand out the most to me.
4. Simply Sensitive Summer's Eve Cleansing Cloths 
These individually packaged cleansing cloths are perfect for a college girl who is always out and about and wants to stay fresh and clean. The packaging is my favorite thing about these–I can throw them in my purse, my book bag, and I could even fit one in my pocket if I needed to.  They're great for when I want to freshen up after literally running to class or work, or during the day when it's "that time of the month". Summer's Eve's formula is hypoallergenic and alcohol free, so these are great for those with sensitive skin!
6. Palmer's Cocoa Butter Formula FlipBalms 
I feel like this is a product from the future. Palmer's has developed a "flip to open" packaging for these new lip balms, and it is amazing. No more losing caps in your purse (maybe that's just me?), they're easy to apply with one hand, and they smell absolutely amazing. They also do a great job at keeping your lips moist, because they're packed with ingredients such as Cocoa Butter, raw Shea Butter, and Vitamin E.
Overall, I'm pleased with all of these products and I already see myself using them in my busy life, especially the Zebra pens and the Palmer's FlipBalms. I think any college girl would easily enjoy all of these products, even if she isn't on the go all the time (that FUJIFILM INSTAX Mini 70 is pure fun to take pictures with). As for the college girl who is always on the go, I think these products would fit her life perfectly.
This post is sponsored by Babblebox.com on behalf of Single Edition Media. The opinions expressed in this article are our own.