photo credit
It's so easy in college to get caught up in whatever music is hot at the moment. Whether it be top 40 at the clubs or indie on campus, we sometimes might not bother branching out and discovering different kinds of music. For this post, I'm going to take a few popular artists of the moment and, if you dig their sound, recommend some artists from our parent's days that you should check out (or rediscover!)
If you like Rihanna…
I think part of what makes Rihanna such a hot artist is not only her incredible voice and infectious songs, but her killer sense of style. I know I, among many girls, fell in love with the high-waisted, fringe shorts she donned in her Rude Boy video, only to discover she designed them herself! Along the same lines, Tina Turner was a diva of the 70's who took her amazing vocals, unmatchable dance skills, and innovative sense of style to a whole new level. Check out Tina's 80's album, Private Dancer to see just what made this lady so popular.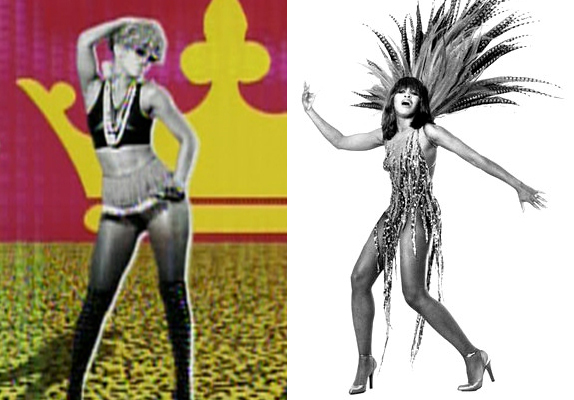 photo credit 1, 2
If you like Tegan & Sara…
Tegan & Sara not only share their twin status with singers Kelly and Kim Deal from The Breeders, but their haunting voices and cutting edge sound as well. Every single song these ladies release has a certain sound that is so indentifyable, and yet is so unique. The same goes for the 90's rock group, who released more than their one-hit-wonder, Canonball (although it remains a personal fav). Check out their song Saints to see what I mean about having a distinct sound and yet producing such different material. If you want to explore their heyday, check out the 1993 album, Last Splash.
photo credit 1, 2
If you like Kings of Leon…
Kings of Leon is one of the few mainstream bands in the last decade that I personally felt to have any staying power. Their sound is current while tapping into that classic rock stamana that few bands today seem to channel. Back in the late 60's and early 70's, Creedence Clearwater Revival was doing a similar feat with their blend of classic and southern rock. Aside from their hits, like Proud Mary, that remain popular today, CCR's songs ranges from slow, folky beats to deep, rumbling rock cuts. Check out their earlier work to really gain an appreciation for the work that preceeded their decades-long popular hits.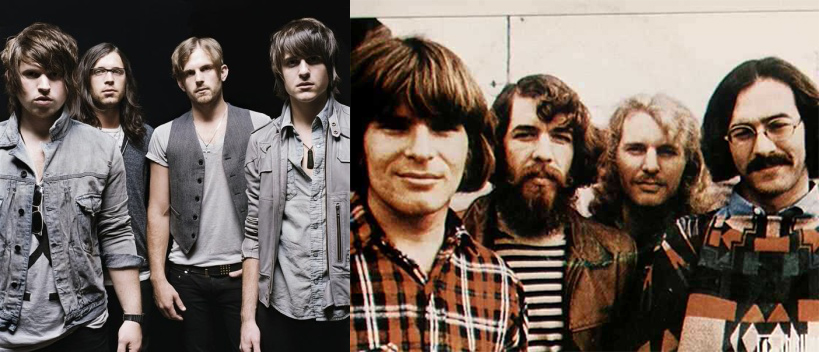 photo credit 1, 2
What Do You Think?
What kind of music do you like? Do you ever check out music from your parent's era? What songs are you putting on replay right now? Leave a comment or a post and let me know!