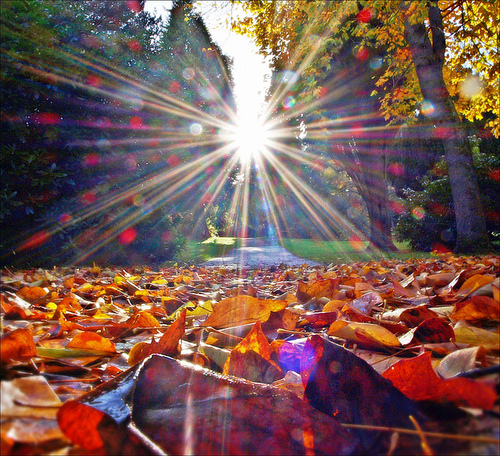 photo credit
To kickoff October, read on for our top 10 list of all things fall: things you love, things you hate, but undeniably attach to this particular season even sometimes without reason. Warm up a cup of pumpkin coffee, pull up your boot socks and reminisce with us on this beautiful season.
Pumpkin flavored everything. Duh. Everyone knows that when it comes to fall, anything can be pumpkin flavored, no matter how weird it sounds. You can have pumpkin coffee, pumpkin cream cheese on your pumpkin muffin, all while cuddling up next to a pumpkin-scented candle. And no one judges. Because it's that good, and after this season it goes scarce, so live it up while it's here.
Fall boots. 'Tis the season to live in nothing but boots. Tall boots, booties, leather boots, suede boots, brown boots, black boots, cowboy boots. Ok well maybe not cowboy boots. But when it comes to putting a great fall outfit together, boots are the obvious go-to, and you can layer socks underneath as the weather gets colder. And don't forget a particular favorite – tall boot socks the peek out of the top of your boots. Clutch.
Scarves. Every outfit, all the time. Because we've just come off of summer and we're not sick of them yet by winter. Also, we can get away with wearing pretty ones over functionally warm ones, like sheer printed fabrics. Summer outfits can also be transitioned to fall with adding a layer of clothing and a scarf, easy enough.
Apple picking. Even if you just fake it and get a bag of apples of the store, like I do. Grabbing a crisp, sweet and juicy red apple is a fall essential. If you want to pair it with enough college girl staple, enjoy it with peanut butter!
Dark nails. Dark nails look good on essentially everyone, and the darker reds, browns, and blacks are a nice change from the lighter summer colors. Plus let's be honest, fewer coats needed means a faster drying time, and that means you can be on your way to buying something pumpkin flavored even faster.
Halloween. Another great fall staple is that one of the most fun holidays of the year is right around the corner. Fun costumes, candy, and a chance to be a little risque. Also, it's always a good time to see the costumes that guys put together last minute.
Leaves. It's easy to get swept away in the fun of fall with all of the things listed above and get distracted from the true beauty of the season. Every season is beautiful in its own way, and when it comes to fall it's all about leaves. The colors, the scattering, all a great reminder that change has come.
Cozy sweaters. The bigger the better, really. Anything goes when it comes to layering, and paired with a fitted pant just about anything can look chic. Long ones can cover our favorite black tights on those "there's no way I'm wearing pants today" days. Bring on the knits!
Cuddling. As compared to the signature winter by-the-fire cuddle, a fall cuddle has a distinctness all its own: less blankets make it easier to snuggle, and more candlelight makes snuggling much more romantic than the cliche fire.
Hayrides. No matter how old you are, hayrides have always been and will always be a blast. Especially the ones where you can pick out your own pumpkin at the end. Even though functionally the whole hay everything thing and bumpy ride don't seem like a recipe for fun, the whole novelty of welcoming a season and seeing a beautiful fall day unfold in front of you always makes it worthwhile.
What do you think?
What are your fall favorites? Add to our list in the comments section below.