This is a sponsored post for P&G, available at Walmart.
Tailgating, football games, fall boots and unpacking your favorite college sweater: it's almost time for a new year of college, and whether you're an incoming freshman or a seasoned upperclassmen living off campus, fall means coming home to a place for another year of learning, growth and memories.
Speaking of learning – take a tip from someone who spent the month of August every year preparing for the new school year to come instead of relaxing and soaking up the last days of summer! With P&G's Back to College essentials, available at Walmart, and the Walmart Back to College checklist, you can streamline the process.
Instead of making countless shopping lists, and inevitably forgetting something at the last minute, causing you to run around campus or get stuck in massive lines to pay more than you normally would,  just print out the Walmart Back to College checklist and you're good to go – the low prices are great on a college budget, too! Instead of spending the first day scrambling around campus picking up the essentials, come prepared and get the most out of your first few days back at school!
So what are some of our back to college essentials? Read on for a few of our favorites:
First, let's start with beauty.
Secret Scent Expressions deodorant. Nervous about obvious sweat on the first day back at school? Try Secret Scent Expressions Lavender Clear Gel to keep you fresh all day, because it's still hot out, and chances are you will get put on the spot for those first-day icebreakers. Don't sweat it! Find your favorite scent, and then don't think twice about staying fresh. It's on my list because I love the lavender scent – it's feminine without being overpowering. The gel version also helps you avoid any of those white lines getting on your clothing!
The Venus Swirl razor and, for guys, the Gillette Fusion ProGlide. The reason the Swirl is on my list is because Venus razors are amazing – they're the only brand I've used since high school, and I haven't gotten a single nick. The curves of the Swirl are great for getting around areas like knees or calves, and the moisture band helps to ward off razor burn. This razor's contouring skills will help you have a smooth start to your school year!
For the guys out there, especially the upperclassmen who think they're smooth talkers, you're going to want to impress with a smooth face! Walmart has great prices on the Gillette Fusion ProGlide, which is easy to handle and gets every hair. My boyfriend absolutely loves it, because the flexible ball in the middle helps him to get around his chin and neck with ease. That's right guys, it's time to let go of the beard.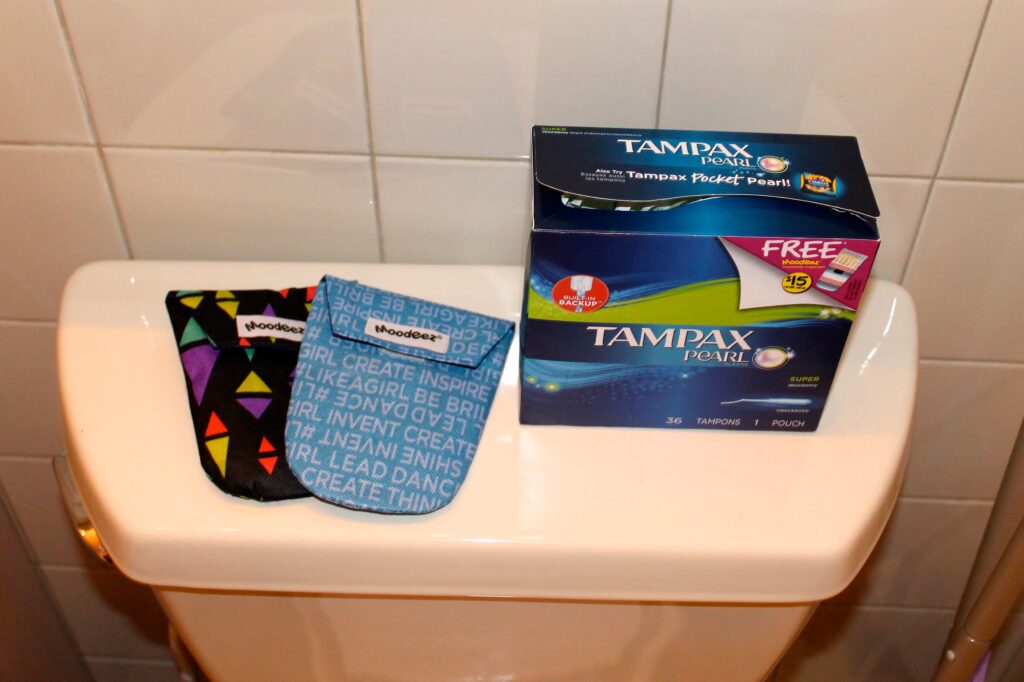 Always Infinity pads and Tampax Pearl tampons. Here's a little-known secret: if you don't stock up before you get to campus, the on-campus stores selling feminine hygiene products tend to hike up the prices compared to what you pay at a store like Walmart. We all have our personal preferences, but I'll tell you why I like Always Infinity – it's all in the wings! No slippage or bunching, they're comfortable and absorbent. They even have an overnight version, which I haven't seen in many other brands. Even in the brands I have seen, it's like you might as well buy an adult diaper. Not cute, not comfortable. The Always brand gets it right! For the Tampax Pearl, the plastic applicator, in my opinion, is what makes this product outshine the rest. No messy cardboard, simple and comfortable! What more could you want?
Herbal Essences Body Burst Bodywash and, for the guys, Old Spice Bodywash and deodorant. Have the best-smelling stall in the dorm showers with the Herbal Essences and Old Spice bodywashes! I can't say enough about the Body Burst bodywash by Herbal Essences – it's on my list because the citrus scent is great to help you wake up when you're showering before a morning class! The citrus aroma is proven to stimulate the senses – waking you up and giving the energy you need to start the day… Or to help you rally if you're showering before a right out and need a little energy boost! For guys, you can't beat the Old Spice line. It's on my list because it's such a classic scent, and such a relief from many of the overpowering scents used by other brands out there. I got some for my boyfriend and he swears by it!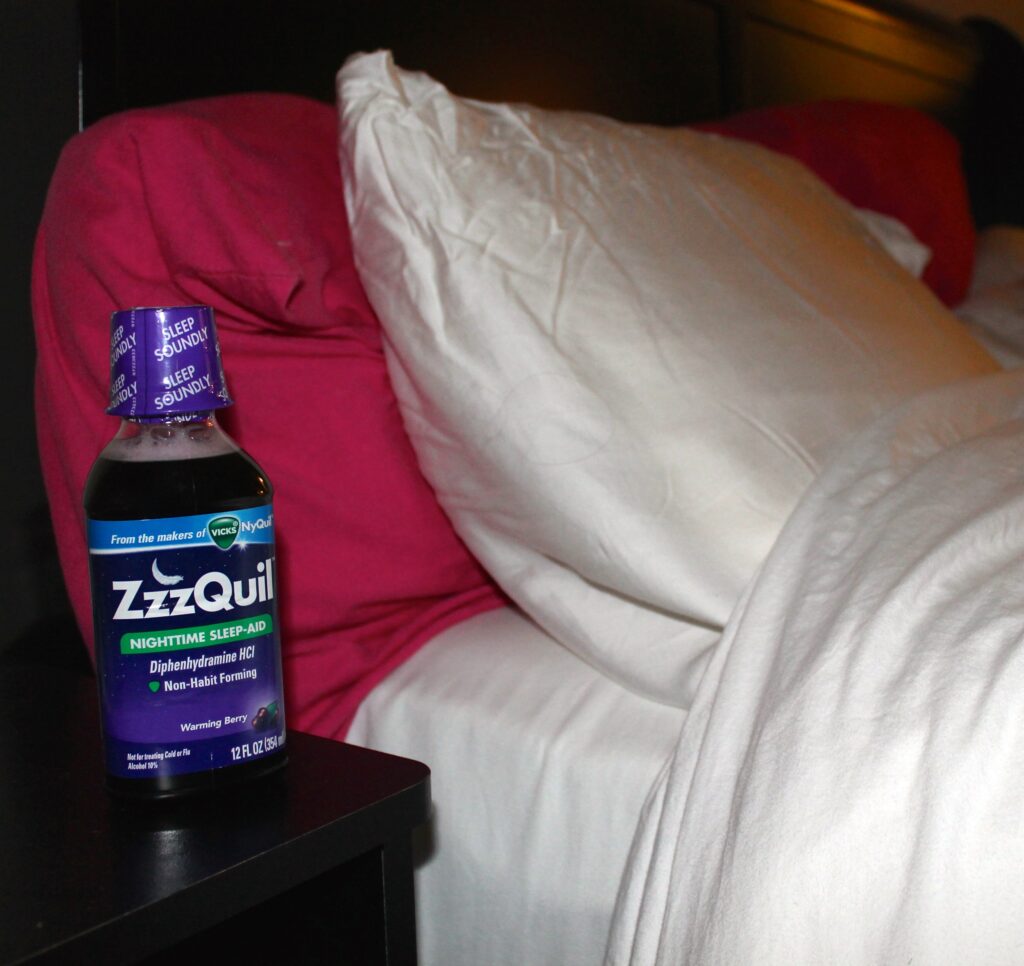 ZzzQuil. Don't let 8am classes get you down. Try taking ZzzQuil to feel rested for class! It's also great if you're tossing and turning the night before an exam. It's non-habit forming and is a nighttime sleep aid without NyQuil's flu medication, so it's safe to use on a sleeplessness night.
*Use as directed for occasional sleeplessness. Read each label. Keep out of the reach of children.
Now let's talk household products.
Tide PODS with Febreze. Tide PODS are my ride or die laundry product – whether I was in the dorms, to off campus, to apartment living post-undergrad, they're a must! Tide PODS have 4 in 1 action: Detergent, Stain Remover, Brightener + Febreze™ for long-lasting freshness.
For freshman, you won't have to call your mom to ask how to measure out the perfect amount of detergent – just toss in a POD and you're good to go! The main reason this is on my list, though, is because it eliminates the need to lug a giant bottle of detergent up and down stairs! No more forgetting the bottle in the laundry room or getting stiff shoulders from the extra weight in the bag. Just toss a POD into the laundry bag before you head down to the laundry room, and you can toss the bag's contents in all at once. Add two if you've let your pile get a little big – no shame, we've all been there. The Febreze scent is the cherry on top!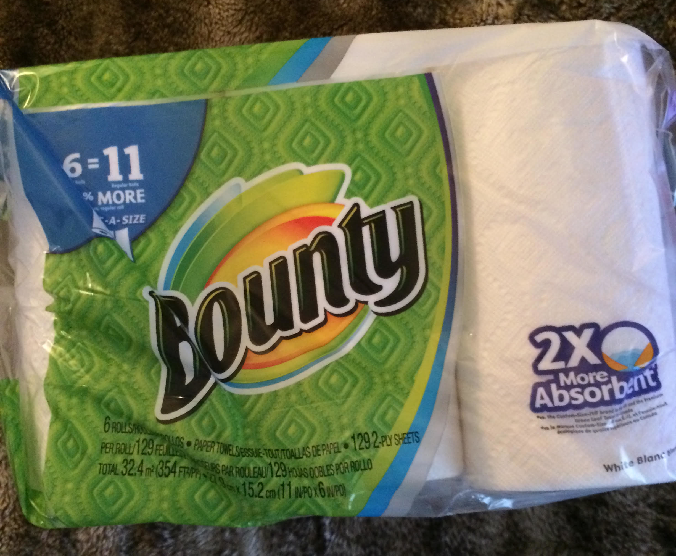 Bounty "Select-A-Size" Paper Towels. This is one of those bulk items you're going to want to stock up on at Walmart before you inevitably grab them at your expensive on-campus store. Chances are you'll need them when you're moving in, anyway! Even a small dorm room can mean big messes, and these make the list because the select-a-size and 2x absorbency make it easy to clean up in record time.
Febreze Fabric Refresher. Three words: dorm room furniture. Try the Febreze Fabric Refresher to freshen up a smelly futon or dorm room couch, or to get rid of any lingering scents left behind from the room's former occupants.
Swiffer 360 Dusters and the Swiffer Sweeper Starter Kit. Going back to college means cleaning on your own, and one thing that always baffled me about living in my dorm was the amount of dust it accumulated despite its small size. It really adds up, and most people don't think to add dusters to the list. These items are great because they're easy and convenient – the Sweeper kit snaps together with ease, and takes up very little underbed or closet space, and the dusters slide off and on for easy application and disposal! The rod on the latter is also very flexible, so you can even get the back of your TV or microwave. Also, it never hurts that they make dusting quick, saving you time for studying. Or, alternatively, you can make sure your textbooks look like you're using them!
Downy April Fresh. Up your laundry game with Downy for 3x longer-lasting freshness and a fresh burst of fragrance.  Bonus: it helps fight static cling and fights wrinkles!
Our recommendation on putting it all together: Before you head back to college, stop by the nearest Walmart before classes to stock up on all your back to college essentials. Use the Walmart Back to College checklist to make sure you don't forget anything, and to save you time from making (and losing) your own lists! Shopping for the everyday essential must-haves at Walmart is a great way to save money, so it can be helpful to locate the one nearest to your school before you get there just in case you need extra of something on your list. Or inevitably when your roommate uses something up!
Here's a look at our sample back to college haul:
Your turn! Are you ready to kick off fall semester, or are you bummed the summer is over? Are you still living in the dorms, or are you off-campus? What are some of your essentials?
Let us know in the comments section!