The magic of fashion blogs, that I discovered two years ago and consequently became addicted to, is that every day I find on these pages so much inspiration, DIY guidance, or for example tips for various events. What I would like to do in this article (as well as in the next few months) is to introduce you my favourite blogs and their creators.
This time I chose my most favourite – http://www.acupofstyle.com/
Her name is Lucy. She is so creative, she makes the best nail art tutorials and she was rated as one  third out of "50 Best Fashion Blogs for College Students," right after www.everycollegegirl.com. Simply – she is the one you definitely should know.
Lucy, how long have you been blogging and why did you start to write a blog in first palce?
I've been blogging already for seven years. The first blog I started was just about me, it was kind of my diary, basically what I did on each day. Later when I found out what's blogging really about I started playing with graphics. That essentially led me to starting my own focused mainly on fashion and life of celebrities.. When I grew tired of it, I decided, about a year and half ago, to write my personal blog about fashion and cosmetics.
Where do you get the most of inspiration?
I get inspiration all around. Everything inspires me, people on the street, movies, tv shows and mainly foreign blogs.
Which pros & cons brings being a fashion blogger?
I can see almost only pros. I enjoy it so much. It is a way that I can fulfill myself and how to meet new possibilities and techniques.  During the time I have been writing a blog, my whole style and overall perception of fashion has completely developed and changed. Among pros I could count also invitations to some events or small gifts I get from companies I cooperate with.
And cons? Not everybody thinks that fashion is important. That's the reason why I'm dealing with many negative comments. Well, maybe it's also one of pros. These negative comments make me think about myself and getting better and better. Ok, I can't see any cons, lol.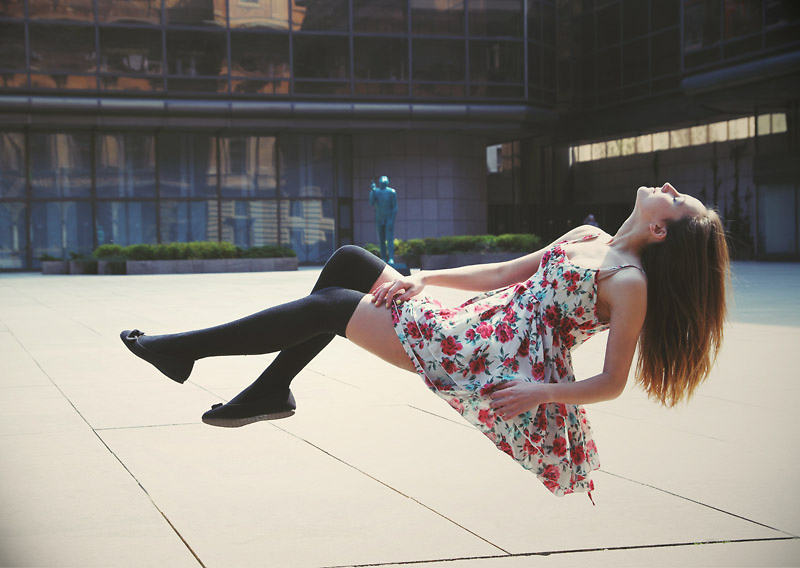 Do you feel more interest about yourself, for example from your friends or that people on the street would accost you?
No, not at all.
How do you feel about fashion in Czech Republic, country where you come from?
I'm from Prague, so if nothing else, I can meet many perfectly dressed tourists every day. But I really think that dressing of young people in Czech Republic is getting better with every new source of inspiration.
Do you think that blogging taught you anything? Do you get more opportunities?
Sure! I can tell myself what I like and what I don't like. Blogging gave me many interesting opportunities. I could visit the editor's office of InStyle magazine where I'm going to intern during the summer. And especially – I meet loads of interesting and wonderful people.
Do you care about reactions and comments from your readers? Do you communicate with them?
In fact, it's one of the many reasons why I'm doing this. I love to socialize with people and I like to read opinions of other people. I believe I wouldn't get as far as I got without communicating with my readers.
Would you give any advice to beginners in blogging? Some tips when you are the experienced one?
I have few advices. Be original, don't get discouraged by low number of comments and followers. Everything needs time. Go out, find or even set fashion trends and try not to sit by your computer so much. :)
What Do You Think?
What fashion blogs do you frequent? Lucy's? Leave us a comment and let us know!