Your alarm beeps in your ear. You have pressed snooze no less than five times before the realisation sets in that you have to be sitting in your Communications lecture in fifteen minutes. With hardly enough time to get to class, washing your hair is the last thing on your mind. But as you rush past your mirror you realize there is no way you can be caught dead with your frizzy, knotty and slightly oily bed hair. Not even an Instagram filter will help.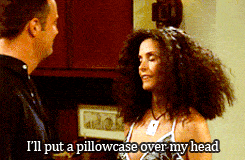 Have no fear – I was a hair stylist for many years before starting my degree. I have gathered five of the best tips and tricks you need to make your hair more manageable for when you are in a rush and don't have time to wash your hair.
Dry shampoo.
Saving lives since 1972. Well in my case since 2008. Whether you swear by it or you're too scared to try it, you can't ignore the buzz that surrounds dry shampoo. First designed to offer a response to women unable to wash their hair with water, this amazing innovation quickly led to a world-wide and long-lasting success. This hair care must have is an essential in every girls' bathroom. I love that I can use a little dry shampoo and my hair is instantly refreshed, looks clean, and I can go another day without washing.
If you haven't before used this super magical spray here are a few tips:
Your hair can't be really dirty. Dry shampoo can only do so much.
Make sure you spray at least six inches away from he roots. This will help it distribute evenly throughout your hair without creating a build up of white dust.
Don't spray it on damp or wet hair – it's called dry shampoo for a reason.
Wait a couple of minutes before you brush it out and style it. Don't freak out when you see the white residue. The magic happens when you work your dry shampoo in- volume extraordinaire!!!
Switch up your part.
 I know that's simple. Seriously though, adjusting your part can turn your entire look around if you're running late and don't have time to shower – let alone straighten your messy mane. If you normally part your hair on your left side, try parting it on your right. By doing this simple trick you will disguise any oily strands while adding extra volume. Easy as that!!
The classic braid.
Don't count out tried-and-true options like the classic braid. Braids are always great options for on the go. The girlish braid has shown surprising staying power since it began to reappear on New York streets. It can be done with wet or dry hair. The texture can be messy, frizzy or clean and perfect.
There are a million ways to braid your hair – my current favourite is braiding your locks into a loose side plait. Leave it long, pulling soft wisps out around the face.
Beachy hair.
This look takes slightly longer than some of the others but well worth it if you have an extra few moments. This look takes me about 5 minutes to complete because the key is not tonging every section of your hair- just the top sections that are visible and the odd one here and there underneath.
You require 2 very important tools for this look:
– Dry Shampoo
– a medium barrel tong
Spray your dry shampoo all through your roots, but mainly on the top half of your head.
Use your tong and always wrap the top sections of your hair over the top of the tong and towards the back. That way the hair rolls away from your face and opens it up, rather than rolling the hair towards your face and closing it in.
Always leave the ends out of the tong. That ensures the beachy look. If you leave the ends in they will curl up.
Use your fingers to rub the dry shampoo at your roots. Get your entire hands right up under your hair and give it a good shake.
Take a brush and brush your hair from roots to ends! Finally, take your fingers and rub the ends of your hair between them and your thumb whilst pulling away from your head for more volume in the places you need it.
The slicked back pony tail.
Love her or loathe her, there is no doubt Kim Kardashian has amazing hair. The 34-year-old has revealed that, while her skincare and make-up routines are incredibly complex, when it comes to her hair, things are slightly more simple because she chooses to wash it just once every five days. Her day four routine is a slicked back pony tail that requires a little oil in the hair. If it's ok for Kim, then it is definitely ok with me! Wear it high or low. Simply hoist your hair up at the crown or nape of your head and secure with a thick elastic band.
We all have bad hair days, but I hope these tricks help make your hair situation a little less stressful and have given you some ideas on what you can do to achieve amazing hair (even when it's dirty).