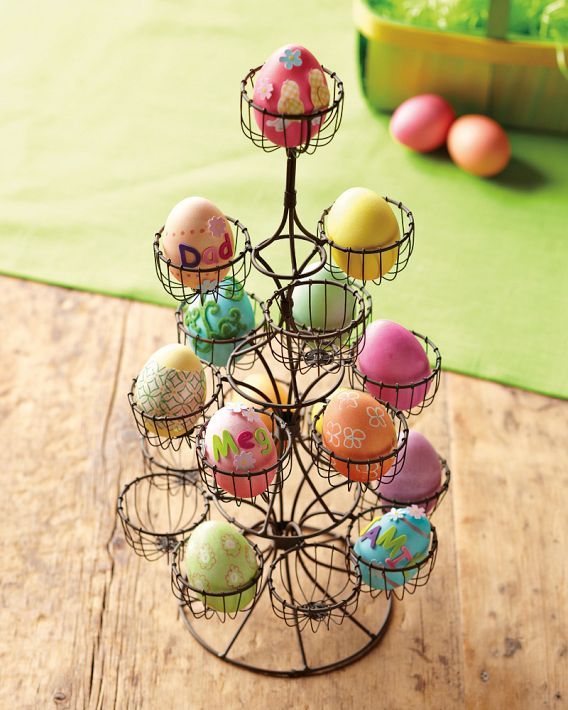 Sure, Easter is primarily a family holiday, but for those of us who get a long Easter break off or don't celebrate, there are still ways to make a great weekend out of it with our significant other! Even if you have big Easter Sunday plans, having a pre-Easter day with the love in your life is still a great way to celebrate and enjoy Spring. Whether you celebrate Easter or not, here are a few ways to enjoy the weekend, from most effort to least!
Take a trip
Trips over Easter weekend are great because so many places offer great deals, and it's a beautiful time of year to go on a little getaway.
The beaches should be pretty vacant, and, if you're of age, wineries are just kicking back into their high seasons. My suggestion is to divide and conquer when deciding on a location. Do you want beach or country, or both? Once that's decided, scope out what you both want out of the weekend, high-intensity fun or low-key relaxation, or somewhere in the middle?
You can surprise him on Easter morning with a chocolate bunny or make some marshmallow peep s'mores on the stove top to put a festive twist on the day if services and religious practice aren't in the cards. Either way, it's a beautiful time of year to travel and who doesn't smile when little kids are out hunting for Easter eggs and candy is everywhere?
Make him a special Easter egg hunt
There's so many ways you can go with this, from light-hearted fun to even a little raunchy, if you're in the mood. You can start out by putting his favorite candy into a few eggs and hide them around your room, his room, the living room, wherever. Or swap the candy for small slips of paper with suggestive hints about where he can find the next prize.
Or, if you really want to spoil your man, hide one special "golden" egg with tickets to his favorite sporting event or movie tickets inside. A few teaser eggs can also be hidden with clues as to where the golden egg is hiding. Get creative, and make sure to hide the golden egg really well!
Start an Easter egg dying competition
Who says Easter egg dying has to be for kids? A competitive lightening round of Easter egg dying can be great for your love life. I'm serious, adrenalin and endorphins anyone? Competitions are fun, exciting, and bring you closer together. Artistic skill in this competition is completely arbitrary – it's your dying skills that count. There are two ways to do this:
1. The first game is all about speed. You each get a jumbo carton of 18 eggs, and approximately 2 minutes to dye them all, using as many colors as possible. Whoever dyes the most eggs and uses the most color wins. As for any other rules, there are no rules – it's ok to play dirty.
2. The second game comes down to creativity. Write a bunch of themes on strips of paper – a sports team, a movie, cars, dog breeds, whatever. Then you both draw a theme at random out of the bag. You have 6 eggs to convey the theme, and make the other guess. Pick up some colors, stickers, sharpies, whatever you want!
Make him his own Easter basket
If gift giving is more your thing, make him his own Easter basket! Include a chocolate bunny, peeps, jelly beans, a Reece's egg, or whatever candy you want, then the rest is up to you.
You can keep it strictly candy, or opt for a practical Easter basket and fill it with goodies that he might not buy himself, like some cologne, a new DVD, some headphones, shaving products, or gym gear.
April is also a big month for hearing back from job opportunities or internships for summer, so if your man scored a new job recently, or is looking forward to starting back with an old one this summer, include a leather portfolio, a fancy pen, and a framed picture of the two of you for his desk. Wallets or other nice man-gear are also great.
What do you think?
What are your plans for Easter, are you doing anything special for the love in your life? Share with us in the comments section below!