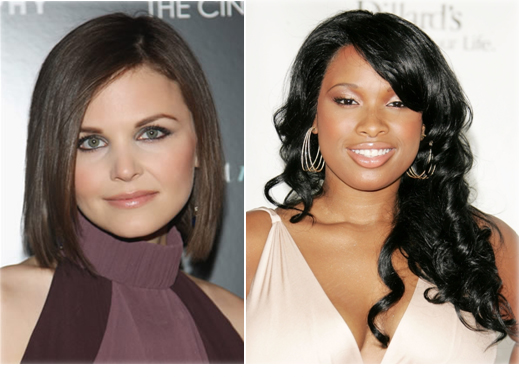 When it comes to choose flattering hairstyles, many celebrities prove to be admirable role models that should serve as an inspiration source for the rest of us. One main characteristic of celebrities that are living proofs of perfect style knowledge is that they almost always choose hairstyles that match their face shape.
Selecting hairstyles depending on the face shape remains the most reliable way to ensure that a certain style will look fabulous any time. Round face shapes are characterized by the fact that the length and the width of the face are almost identical as well as the fact that the angles of the face tend to be very soft and delicate. There are numerous celebrities that share this face shape. Jennifer Hudson, Hayden Panettiere, Kirsten Dunst, Katie Holmes, Christina Ricci, or Kelly Osbourne are just a few examples of celebrities that have a beautiful round faces. Taking a close look on the styles chosen by these celebrities can help us get a clearer idea of how we can incorporate the characteristics that contribute to creating a flattering look for this face shape.
Bob Hairstyles
A well chosen bob hairstyle is the best choice for a medium hair length as it balances the overall roundness of the face. When choosing bob hairstyles for a round face shape one rule that should be always kept in mind is that the length of the bob hairstyle should always surpass the chin line to avoid to emphasize its roundness even more.
The classic bob hairstyles chosen by Katie Holmes and Ginnifer Goodwin are good examples of bob hairstyles that will be flattering any round shaped faces. Through a series of simple styling techniques some celebrities have upgraded a simple bob hairstyle transforming it into a cute layered bob hairstyle that looks equally alluring for this face shape.
Sleek, Straight Hairstyles
Many celebrities with round faces are often seen wearing sleek straight hairstyles. The reason for this popular choice is that straight hairstyles have a wonderful face framing effect that reduces the overall roundness of the face, giving the impression of extra length – a thing that brings it closer to the oval face shape which is considered the ideal one. Another aspect that should be observed in some celebrities is that they often choose middle parts that help maximize the illusion of length sleek straight hairstyles can provide.
Curly Hairstyles
It's a well known fact a few well placed curls can instantly elongate a round face. However, most celebrities with round faces are well aware that short or medium curly hairstyles can be tricky to pull off with a round face, which is why we rarely see a celebrity that chooses short curly hairstyles. Layered hairstyles are a great way in which celebrities such as Hayden Panettiere, Malin Akerman or Jennifer Hudson manage to wear amazing curly or wavy hairstyles without overwhelming their features by adding volume at the crown instead of the cheekbone area – a thing that should be avoided at all costs by those who have round faces.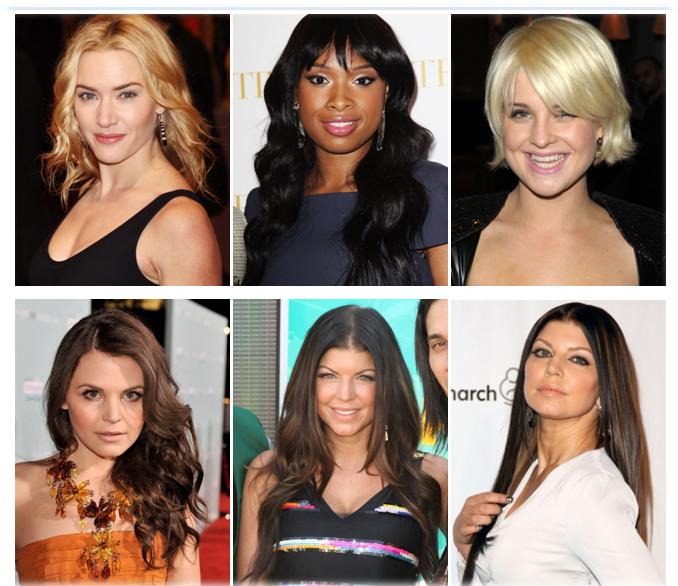 This post was written by Diana, writer on the Hairstyles and Haircuts section from Beautyhill.com.
What Do You Think?
Do you have a round face shape? What sort of hairstyle do you like best? Leave me a comment and let me know!