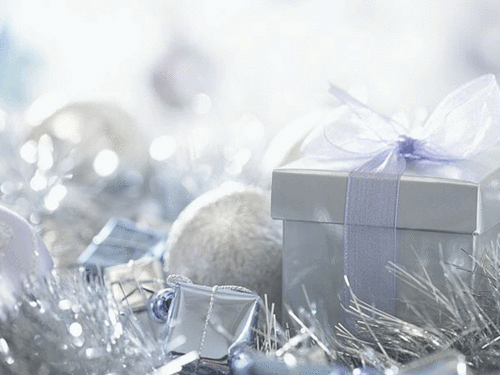 photo credit
If you've already checked out the rest of our holiday gift-giving guide (for the fashionista, the tech-saavy, the boy, and the foodie on your list) but still at a loss for what to get the last few people on your list, don't worry. Our final installment gives you 15 ideas that won't break the bank, with lovely gifts for anyone on your list for $15 or less. Heck, at that price, you can pick up a gift or two for yourself:
Ring Holder

This little ring holder is sure to make any lady on your list smile, from your three-year-old cousin, to your bff, to your grandmother. As useful as it is adorable, you couldn't use a little more bunny love in their life? Ring holder, $12
Berry Bag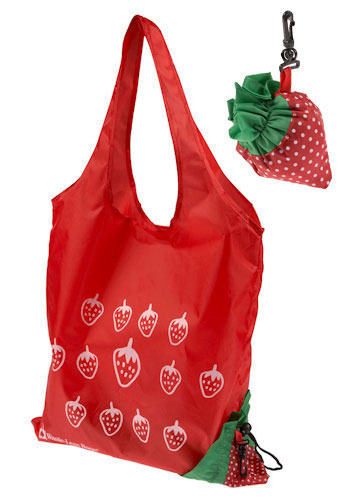 I have one of these and I always get compliments on it. It's a little reusable shopping bag, that folds up into a convenient (and so cute) little strawberry. Anyone will a sense of humour or a green streak will appreciate this simple gift. Reusable Bag, $5
Cute Cami
Just because a gift is $15 or less, doesn't mean it has to look like it. This adorable, layerable cami is on sale, but is sweet enough to look like you paid full price. Get one for each of your girlfriends in different prints for a great gift that's sure to make them grin. Cami, $13.
Printed Pj's
Give comfort and joy (see what I did there?) with another college girl staple: pj pants are perfect for late night study sessions, or curling up for a movie marathon with your floormates. Scoop a pair of fun, brightly-coloured pj pants for the hard to buy for college kids on your list. Everyone can use some comfy pants! Pajama pants, $10.
Fun-brella

This is a great gift, particularly if you live in an area that sees more showers than snow storms this time of year. Brighten someone's rainy day with a fun, silly umbrella like this panda bear one. This is a lot of fun for both kids, and us big kids too. Umbrella, $15.
Fluffy Muffs
For the rest of us snow-ridden folk, a little something warm and fuzzy goes a long way. Some people think ear muffs are dorky, but I think they're adorable, especially this faux-fur pair. If you know someone like me, snag a pair of these fuzzy ear warmers for their stocking this year. Earmuffs, $11.
Sweet Lip Treat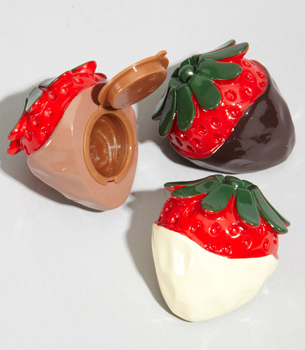 Lip gloss is a gift that can go far, especially when it comes in cute packaging and mouth-watering flavours like chocolate-covered strawberry! Doesn't it remind you of your extensive Lip Smackers collection you had when you were eleven? A little nostalgia is perfect for the holiday season, afterall. Lip gloss set, $12.
Baker's BFF
I think this is such a cute gift idea, and it will only cost you the price of the ingredients. You take your favourite cookie recipe, measure the dry ingredients, and layer them in a jar. Secure with pretty fabric, and a tag with the recipe. All your recipient has to do is combine your ingredients with a couple eggs, milk, and butter, mix up and bake! It's a cost efficient way to give a little sugar this season. For some recipes, check out these here: Cookie Mix Jar, $5-$15.
Warm, Fluffy Towels
As college girls, I'm sure you feel my pain, there just never seems to be enough clean towels around. Getting a few more for a gift would be appreciated by pretty much everybody. Hey, the more towels you own, the less often you have to do laundry. Who is going to argue with that? Towels, $9.
Album Art
For any music buff, album collector, or just anyone old enough to have a few LPs of their own, why not grab a couple album frames for them to display their favourite album covers? Get the albums off the shelf and on the wall with this unique gift a special few will truly appreciate. Album frame, $15.
Tasty Body Treats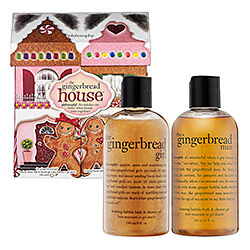 Sure there are a lot of body product gift sets you can buy this holiday season, but may I suggest one of the holiday-scented, affordable, and oh-so-sweet kits from Philosophy? They have scents like gingerbread that smell good enough to eat, let alone rub all over yourself. Just make sure to wrap it up before you tear the package open for yourself. Shower gel kit, $15.
Witty Wall Art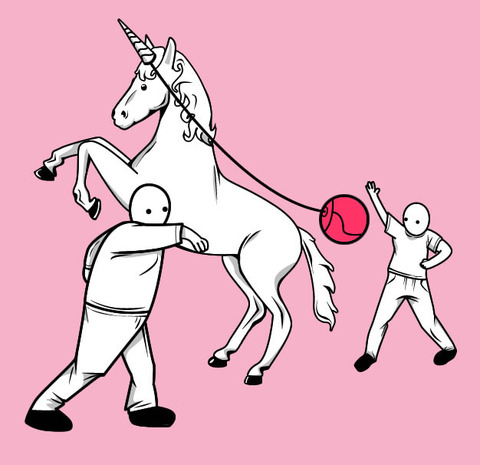 Like most people I know, I love The Oatmeal, an online series of web comics about everything from cats, to grammar, to why printers are sent from hell. Whether you're a fan, know a fan, or are just now discovering the hilariousness of the site, there a wide range of affordable gifts available in the online store, from t-shirts, to posters, to coffee mugs, with all of the fan favourite characters and comics available. You're sure to find something to make anyone on your list LOL. T-shirt, $14.
Luscious Lip Set
I know, two lip gloss sets on one list is kind of a cop-out, but this set caters to an entirely different section on your list. Rather than the cutesy, fun-flavoured nostalgia of the chocolate-covered strawberry set above, this set will keep your chic friend's pucker looking shiney, smooth, and sexy. With a variety of colours in each pack, you're sure to find her favourite. Lip gloss set, $10.
Thirst Quencher
For the environmentalist, money-saver, or gym rat on your list, a cute reusable water bottle is a great choice. This is a great gift for college students, who can tote one from class, to the library, to the gym, to stay hydrated and healthy all semester long. If you know their new year's resolutions include drinking more water, bonus points for you! Water bottle, $12.
Scribble Set
Got a hipster, artist, or secret tattoo aficionado on your list? This last pick is the gift for them. Have them scribble, doodle, and trace to their heart's delight with this fun, silly tattoo stencil kit. Why not give it with some liquid eyeliner and use it to tat each other up before a night out as your alter-egos? Tattoo stencil kit, $12.
What Do You Think?
What do you think of our gift giving guide? Did we cover everybody on your list? How is your shopping coming along? Leave us a comment and let us know!