Everyone gets homesick, even if they don't want to admit it! Being away from your comfy home, family, and familiar faces can be scary. Throw in intimidating surroundings and all new responsibilities, and you have the perfect recipe for some serious homesickness. Here are a few tips to get you over that feeling of dread when it comes to being away from home, whether you away at school, an internship, or even an extended vacation.
1. Talk it out!
It's ok to feel homesick. The more you talk about it, the better you will feel. So, call a friend and let them know all about it.
2. Get out.
Grab a roommate and check out the campus, get lunch or go shopping. Find fun things to do and it will help you adjust quicker to your new locale.
3. Bring familiar items with you.
Your blanket from home, photos, pillows and stuffed animals will all help you to feel more comfy in your new digs.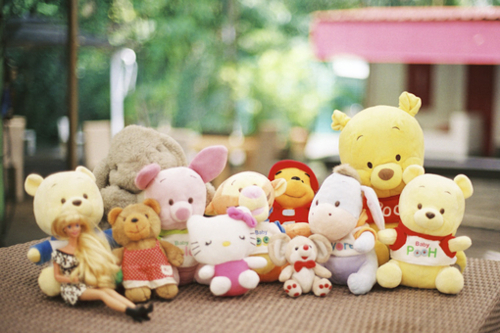 Cuddle up with your old friends and feel a little less homesick
4. Get to know your new home.
Walk around and familiarize yourself with your new space. The more you know, the in control you will feel.
5. Plan!
Plan trips home, to audition for a play, dinner out with classmate or just to get your nails done. Having something to look forward is a great way to ward off homesickness.
What Do You Think?
Do you find yourself getting homesick? How do you cope?