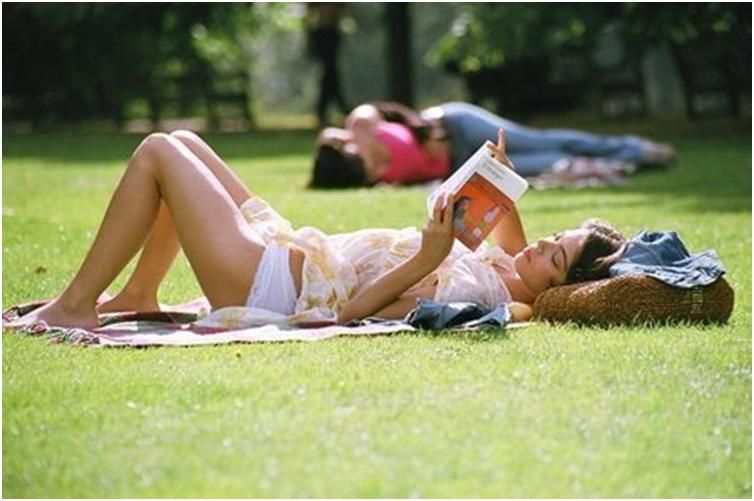 So, here in Midwestern Ontario, it has been raining/snowing/hailing for the past week or so, and I just can't help but fantasize about the summer days around the corner when I can lounge on the beach with my 30 SPF and a good book—one that I don't have to read and then promptly write a 3000 word essay on! I decided to scour the net to find my top picks for reads this summer, you know since the Twilight saga ended awhile ago. I've tried to pick books from a broad range of categories so that every college girl can find something she'll like. If you're particularly fluid, go ahead and read them all! Let me know what you think when you've finished. 
For the "Not-Quite-a-Twihard":
The Passage by Justin Cronin.
If True Blood, Vampire Diaries, and this summer's release of Eclipse aren't enough to satisfy your vampire craving, check out this brand new novel Justin Cronin. It's receiving great reviews and offers a different take on the whole vampire craze: a little less sparkly skin and angst-y teen romance, and a little more good-old-fashioned blood and gore. If you like genre fiction (sci fi, fantasy, horror) this is a modern take on old dystopian conventions that's sure to spark your imagination and keep you turning the pages.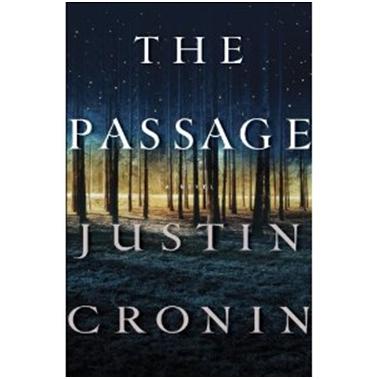 For the Lit Nerd:
Paradise Lost by John Milton
If after racing through War & Peace, Middlemarch, and Animal Farm this school year you're still craving a book that will not only challenge your intellect, but provide you with prof-pleasing references next fall, pick up Paradise Lost, the classic epic poem by John Milton. I can honestly say I haven't had a single English course in 3 years of an honours specialization at university that didn't at least mention Paradise Lost, and it has even come up in some odd courses like philosophy and psychology! It follows the story of the fall of man, from Genesis, but with a literary talent arguably never matched before or since. If you're taking English as a major or minor at college and want to bone up, try tackling this masterpiece, but just note you may want to read something a little lighter before and after, to take the edge off! 
For the Hopeless Romantic:
True Believer by Nicholas Sparks
Sparks, the romantic mastermind between such novel-turned-blockbuster-hits as The Notebook, A Walk to Remember, Dear John, and most recently, The Last Song, has a seemingly endless ability to pen idealistic, tragic, beautiful romances that would make Jane Austen jealous. Check out one of his oldies, True Believer, about a city boy who falls in love with a small-town girl while investigating a bizarre ghost story that surrounds their budding romance. This is your chance to read the book before the movie gets released next year. It'll make it all the more sweet and sentimental to see the characters you wept over the previous summer come to life on the screen and play out your romantic fantasies in live action. 
For the "One is Not Enough" Reader:
The Millennium Trilogy by Stieg Larsson
If you love a good series, but hate waiting for the next instalment to come out, now is the perfect time to start reading this series by the late Swedish author Stieg Larsson because the third and final book is being released in English on May 25. The entire series was published post-humously, which may add to the intrigue of these intense crime novels. The Girl with the Dragon Tattoo, The Girl Who Played with Fire, and The Girl who Kicked the Hornet's Nest cover several generations and locations as you attempt to solve the tangled mystery of crime and lies that follows a wealthy Swedish family. There's plenty of intrigue and suspense to keep you wanting more, but with the whole series available, you won't have to wait to find out what happens next.
For Those Who Need a Laugh:
Sh*t My Dad Says by Justin Halpern
This endearing and hilarious look back at an authentic American childhood will have you in tears both from laughing and from the touching moments relived in this tale. Originating from his hilarious twitter posts, this is a short read that even includes photos. This book is for anyone who doesn't want to take their summer reading too seriously, and would prefer to have a laugh and maybe tug a heartstring or two as you remember your own nostalgic childhood memories. Bonus: it doubles as a sweet Father's Day gift for the Dad who likes to read, and will only set you back around $10. 

What Do You Think?
What are you reading this summer? Have you read any of my picks above? What did you think? Leave a comment and let me know!