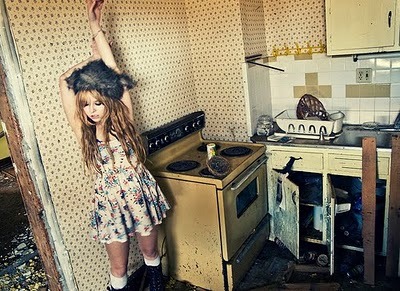 I haven't done a recipe post in awhile, so today I thought I'd share one of my boyfriend's favourites. This recipe is simple but so delicious, it makes the chicken moist and full of flavour, unlike some recipes where the sauce just kind of sits on top and doesn't soak into the chicken.
Easy Ranch Chicken
makes 2 servings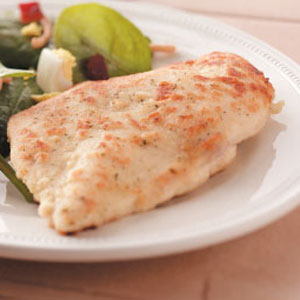 Tools:
oven
glass or metal baking dish
tin foil
Ingredients:
2 boneless, skinless chicken breasts
1 tbsp olive oil
1/2 cup creamy ranch dressing
1/4 cup shredded cheddar cheese
Directions:
Preheat the oven to 350 F.
Line the pan with tinfoil, to make it easier to clean, and then grease the tin foil layer with the olive oil.
Place the chicken breasts in the pan, side by side, and pour the dressing over them. Try to keep as much of the dressing on top of the chicken breasts as possible, rather than letting it slide into the pan.
Bake the chicken for 20 minutes on the middle oven rack. While it bakes, grate the cheddar cheese if it isn't already shredded.
Pull the chicken out of the oven and sprinkle it with the cheddar cheese. Put back in the over for another 10 minutes.
To finish the chicken and make the cheese bubbly and golden, turn your oven onto its broil setting for 5 more minutes, keeping a close eye on it (a minute or two too long and the cheese can easily burn).
What Do You Think?
I love this recipe, but how do you think it sounds? The best part about this recipe is that you can substitute the ranch for any creamy dressing, depending on your taste. Try caesar or blue cheese, and change the type of shredded cheese to match. Give this dish a try tonight and let me know what you think!