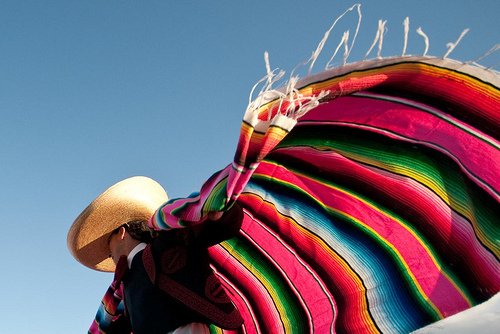 Ever notice how the chewy, soggy, boring nachos you pull out of your microwave just don't seem to satisfy the craving the way a platter of the cheesy treats do at a restaurant? No worries, I've got all you need to create delicious, restaurant-style nachos at home:
Restaurant-Style Nachos
serves 4
Tools:
Ingredients:
3/4 bag of tortilla chips
2 cups shredded cheese
2 green onions
2 tbsp black olive slices
1/2 tomato
1/4 cup salsa
1/4 cup sour cream
Directions:
Preheat your oven to 350 degrees Farenheit. Place the tinfoil over the cookie sheet.
Spread a single layer of tortilla chips and top with shredded cheese. Continue layering chips and cheese for another 2 or 3 layers.
Bake in the oven for 10 minutes.
While the nachos bake, slice the green onions, tomato, and (if they aren't already sliced) the black olives.
Switch your oven to a broiler setting for 2 minutes to make the cheesy extra bubbly. Keep an eye on it the entire time, and remove once the cheese just starts to brown, even if the 2 minutes is not up.
Top with onions, tomato, and olives.
Serve with salsa and sour cream and enjoy!
What Do You Think?
Do you like nachos? What are your favourite nacho toppers? Do you prefer white corn, blue corn, or whole wheat tortilla chips? Leave a comment and let us know!