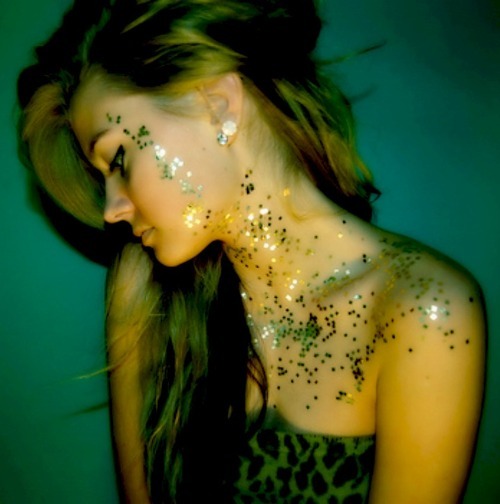 photo credit
I'm about to leak my best kept foundation secrets, and the best part is that the whole routine. takes less than 5 minutes.
Ladies, we've all been there – sometimes you have good skin days, and other times… not so good. Regardless of where your skin is at, the following foundation routine can cover up your acne scars and blemishes with lasting coverage, A.K.A. no touch ups required! Simply go step by step, and you're on your way to flawless looking skin.
It's also important to opt for makeup that clogs your pores the least. So, the less oil-based the better. Because while those formulas can cover up blemishes better, it will make your skin even more breakout-prone in the meantime.
Step one: moisturize. This is just a must. Makeup can dry out your skin, and to avoid a cakey or flakey look, apply an oil-free moisture and let it sit for a minute or so. Bonus points if you use one with SPF! Try Neutrogena's oil-free moisturizer with SPF 15. It's my favorite by far.
Step two: liquid base. Use a liquid foundation first, and apply generously all over the face. My beauty secret for an even finish is to squirt about two pumps of the foundation onto an old CD disk. Sometimes I break them in half, but a full one will work fine too. Then simply use a kabuki brush and run it down the disk, to make sure that it is equally applied on the brush.
Step three: concealer. Now comes your right hand man, concealer. I prefer a cream concealer, which is a happy medium between liquid and powder. Place this sparingly – under the eyes, and over any major bumps or discolorations. Try to blend well with your finger.
Step four: powder to set. Using a powder that matches your skin tone, apply a powder foundation evenly across the face. My favorite is bareMinerals foundation. Setting the liquid and cream with powder will make your makeup stay put through all of the elements. (Fun trick: the same is true for you eye makeup. If you apply a little black eyeshadow over your eyeliner you won't get the annoying crease smudge!)
Now, if you want to apply blush or bronzer this is where you make it happen. You can also finish up with a translucent powder afterwards to get those to last even longer. But these steps are totally up to you!
What do you think?
Have you tried this stay-put routine? What are your favorite makeup tips? Share with us in the comments section below!