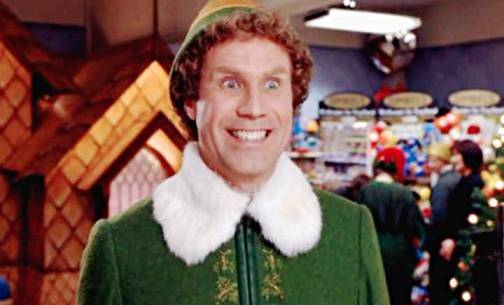 You've pulled your favorite thick coat out of the closet, a white veil of snow covers the ground, your favorite cup of hot chocolate warms your hands while you relax by the fire. All of this can mean one thing and one thing only: it's Christmas time! While your town has put up the Christmas lights and your mom has conjured up the usual decor, sometimes it just doesn't feel like Christmas. Blame it on the world wind that finals put you through or the lack of Christmas songs you've played in your car this year, sometimes we need a shot of Christmas cheer to bring out our inner Cindy Lou Who. With little time left before Santa arrives, here are three quick and easy steps to put you in the Christmas spirit and fast.
1. Get nostalgic:
We all have our Christmas movie go-to's: Elf, How the Grinch Stole Christmas, Home Alone, etc. These are the movies we gather around and watch every single year, and we wouldn't dare imagine Christmas without them. But to give yourself an extra boost of holiday jolliness try something outside of your normal holiday routine. My family and I watch Dr. Seuss' How the Grinch Stole Christmas every single year, and we know every line and Jim Carrey quirk by heart. But when I think back, there are stacks of classic Christmas movies we have forgotten over the years. While we will always have our favorite Christmas movies, this year try not to neglect the classic oldies. What's an easier way to get into the holiday mood than refreshing your movie queue?
2. Unleash your Christmas hipster:
The radio is famous for jumping the gun and playing Christmas music before Thanksgiving even happens. If your hometown radio station is anything like mine, then you've heard the same version of  "Jingle Bell Rock" too many times to count. Never fear, your Christmas playlist does not have to be monotonous! Surprisingly a lot of artists have come out with holiday albums that are overlooked by radio stations everywhere. Michael Bublé, Dave Matthews, Run DMC and My Morning Jacket (just to start) have all produced Christmas tunes. A quick Google search in any genre can have you discovering loads of music that will have you merrymaking all week long.
3. Don't forget you're still a kid at heart:
You remember waking up at the crack of dawn, running to the Christmas tree and having the thrill of ripping open boxes and boxes of toys? That same glee can still stay alive, even though you can no longer fit into your Santa onesie. You're 19 or 21, so what? Yes, Santa isn't real and you told your parents what you wanted, so you might know what to expect. But there is nothing like tearing open a box and cradling your gifts in your own hands to feel like a kid again. The most important step is to wait until Christmas morning! I know it's tempting to go ahead and open your gifts because, hey you're an adult and you can handle it, but that ruins the Christmas spirit! Embrace that you are blessed to have gifts this Christmas, and find that lightheartedness you had when you were a (younger) child.