If you live in a cold climate, or–worse–you just started going to college in a cold climate, one of the many battles is figuring out how to stay stylish and warm. You don't want to freeze to death for the sake of looking cute, but no one wants to get to class looking like a dogsled driver either. Here I've listed a few secret tips (from a genuine Canadian) on ways to look hot, even when it's cold!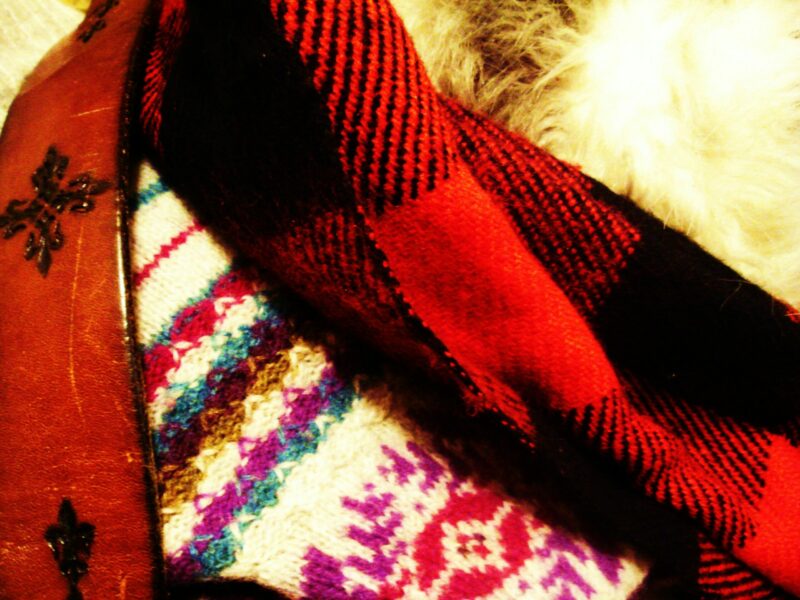 1) Long underwear: Ok, I know it sounds like your grandpa's solution to the winter weather, but the latest lines of long underweath are thin and sleek enough to slide on underneath your outfit. They create a thin invisible layer of insulation that allows for less layering on top and reduces bumpy, frumpy layers of sweaters. Invest in a couple sets of silk long underwear to slip on underneath your winter outfits.
2) Layering: Layering adds warmth but can be tricky. Done right it can make you look stylish and sleek, done wrong and it can make you look like the StayPuft Marshmallow Man: not so hot. The trick is layering the right pieces in the right order: pay attention to necklines, trying to layer higher lined tops on the bottom and working out to the lower lined tops. This way you can see all the layers and not just the bulk. Same goes for sleeve lengths. A fitted sweater on the top layer can pull it all together.
3) Hats: Everyone hates hat-head but the fact of the matter is hats are essential to winter warmth. Fortunately there are steps you can take to look good with both your cap on and after you take it off. First of all, always try to style your hair down when you'll be wearing a hat, it's nearly impossible to look cute with a lump of hair in the back of your hat and equally impossible to keep the hat from ruining your updo. Before putting on your hat, rub the inside with a dryer sheet to prevent static and then spritz it with extra-hold hairspray. Once your hat is on, slide your fingers up and loosen it so it isn't pressed against your scalp, and when you take it off, flip your head over and shake it out with your fingers. These steps will ensure you stay toasty while resisting the dreaded hat head.
4) Boots: UGGs may be a cute college staple, but if you live anywhere with substantial amounts of snow you'll realize something very quickly–they are not waterproof. Fortunately, many cute, warm, waterproof alternatives are available. Look for styles with good tread, a waterproof and temperature guaruntee, and fur embelishments  to keep your tootsies warm, dry, and stylish:
from left to right, Romika, Sorel, UGG
 Follow these tips, and introduce them into your own style to keep looking hot even when it's cold…something every college girl should know.