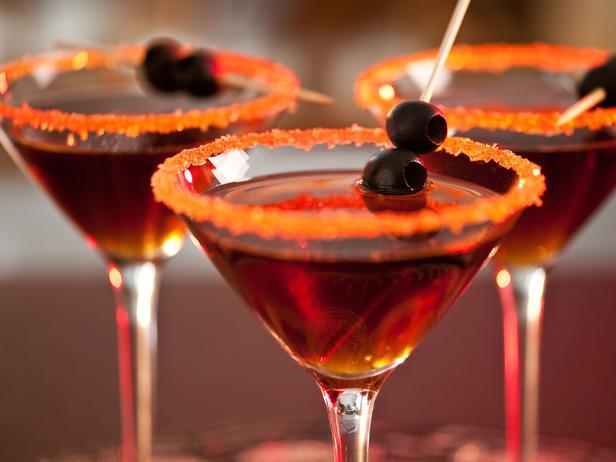 photo credit
Deemed the "Black Devil" martini, this delicious drink is great for halloween parties, or to sip on while trick or treaters bombard your place. Only takes five minutes to make, and the red, orange and black color scheme is sure to "treat" your guests.
Original recipe can be found here.
What you need
2 ounces of dark rum
1/2 ounce of dry vermouth
A black olive, skewered by toothpicks
Preparation
Stir the ingredients together in a large cup
Strain into a chilled martini glass
Garnish with two black olives, skewered by toothpicks
And enjoy! Responsibly.
What do you think?
What do you think of this cocktail? What are your favorite fall or Halloween drinks? Share with us in the comments section below!