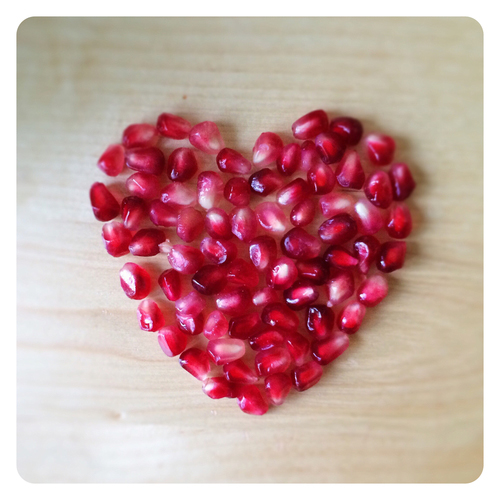 Pomegranates are my favorite fruit and right now they are actually in season, so I have started adding them to lots of different recipes! They are a great source of fiber and are packed full of vitamins, plus they're delicious!
My pomegranate experiment from this morning has been my favorite so far, pomegranate pancakes! It takes about 5 minutes to get all of the seeds (arils) out of a pomegranate (there are lots of helpful videos online if you've never done so) but other than that process, this recipe is basically as easy as making chocolate chip pancakes, only even more delicious!
What You Will Need
1 Pomegranate worth of Seeds (Arils)
1 Egg
1 Cup of  Milk
1 Cup of Flour
2 Tbsp White Sugar
2 Tbsp Baking Powder
1 Tsp Salt
2 Tbsp Vegetable Oil
In a large mixing bowl, blend (on medium) the egg, milk, flour, sugar, baking powder, salt and vegetable oil until smooth. Next, stir in the Pomegranate seeds.
Cook in a large frying pan on medium-high heat for approximately 2 minutes per side or until they are a golden brown.
Top with maple syrup and any leftover pomegranate seeds you didn't use in the batter. Enjoy!