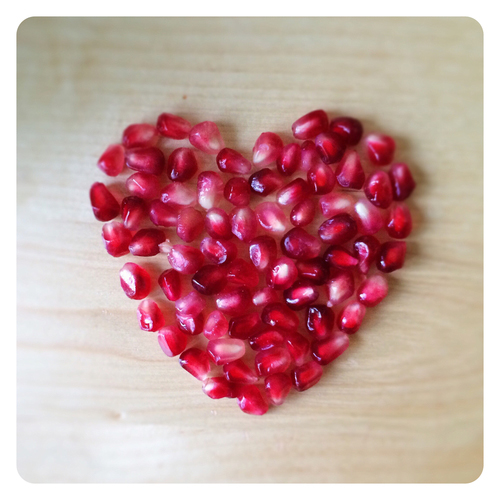 Embrace the delicious taste of pomegranates in your breakfast routine with these scrumptious pomegranate pancakes. Rich in fiber and brimming with essential vitamins, pomegranates not only taste delicious but also offer numerous health benefits.
As they are currently in season, it's the perfect time to experiment with pomegranate-infused dishes, and our pomegranate pancake recipe is a delightful way to start! My pomegranate pancake recipe from this morning has been my favorite so far from my list of pomegranate recipes!
This recipe is basically as easy as making chocolate chip pancakes, only even more delicious!
Preparation Time: 5 minutes (for pomegranate seeds)
Cook Time: 4-6 minutes
Total Time: 9-11 minutes
Servings: 8-10 pancakes
What you will need:
1 pomegranate, seeds (arils) removed
1 egg
1 cup milk
1 cup flour
2 tbsp white sugar
2 tbsp baking powder
1 tsp salt
2 tbsp vegetable oil
Instructions
Prep the pomegranate: Remove the seeds (arils) from the pomegranate. You can find various tutorials online if you're unsure how to do this efficiently.
Combine the ingredients: In a large mixing bowl, blend the egg, milk, flour, sugar, baking powder, salt, and vegetable oil on medium speed until smooth. Gently fold in the pomegranate seeds.
Cook the pancakes: Heat a large frying pan over medium-high heat. Pour a small amount of batter into the pan for each pancake, and cook for approximately 2 minutes per side, or until golden brown.
Serve: Top your pancakes with maple syrup and any remaining pomegranate seeds. Enjoy your delicious and nutritious breakfast!
What do you think?
We'd love to hear your thoughts on this pomegranate pancake recipe! Did you enjoy the unique and refreshing flavor? Do you have any other favorite pomegranate dishes you'd like to share? Let us know in the comments below, and don't forget to share your delicious pomegranate pancake creations with your friends and family. Happy cooking!