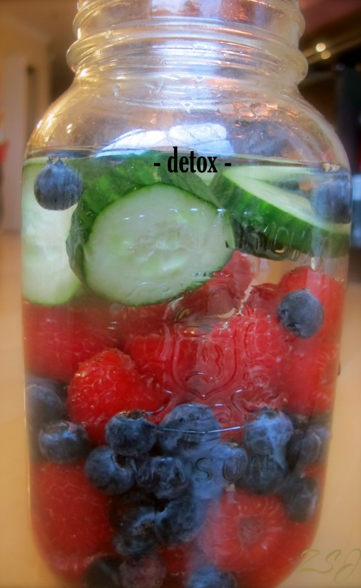 Don't worry, no awful drink concoction that you have to drink all throughout the day here. This alternative to the typical "detox" drinks is a natural way to cleanse your system. This drink is also ideal for the morning after a late night college party, to help keep you hydrated, cleansed and refreshed. Not to mention, this combination of coconut water, cucumber, and berries loaded with antioxidants will get your body cleansed without sacrificing taste.
What you need
1 cup of coconut water
1/2 cup raspberries
1/2 cup blueberries
1/2 cup fresh coconut meat
1/4 of a sliced cucumber
5-19 drops of milk thistle extract
1 liter of purified water mixed with 1 teaspoon of fresh lemon juice
A pinch of Himalayan salt in crystal form
Preparation
First, muddle together the blueberries and raspberries in a small bowl
Add the berry mixture to a 1 liter glass or, if you want to make it cute, a mason jar!
Add in the rest of the ingredients and stir together
Keep refrigerated for 4-6 hours and then serve
Keep your body cleansed with this nutrient-rich combination of fruit and vegetable water.
What do you think?
Have you tried this recipe? What do you think of cleanses or detox drinks? Share with us in the comments section below.