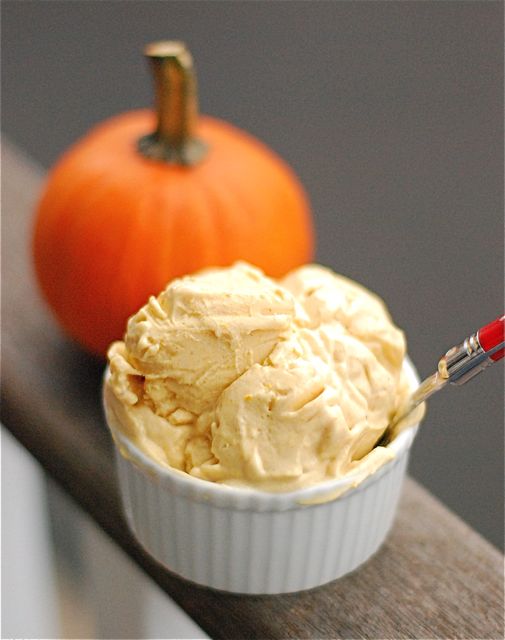 photo credit
You might as well over-indulge in anything pumpkin while it's still socially acceptable to do so! In appreciation of that sentiment, look no further than this recipe for pumpkin frozen yogurt, which you can achieve with only four ingredients. Plus, it's homemade so you can control how healthy you want to make it.
Original recipe can be found here.
What you need
1 cup of pumpkin puree (you can opt for the organic kind)
1 cup of nonfat vanilla yogurt, strained
1 tbsp of granulated sugar
1 tsp of pumpkin pie spice
Preparation
In a large mixing bowl, combine all of the ingredients
Mix well until thoroughly combined
Place the bowl in the freezer and stir for several minutes every half an hour until you reach your desired consistency
OR: churn the mixture in an ice cream maker for a few minutes until you reach a cool and smooth consistency
And voila! Serve cold and enjoy.
What do you think?
What do you think of this recipe? What is your favorite pumpkin flavored treat? Share with us in the comments section below.