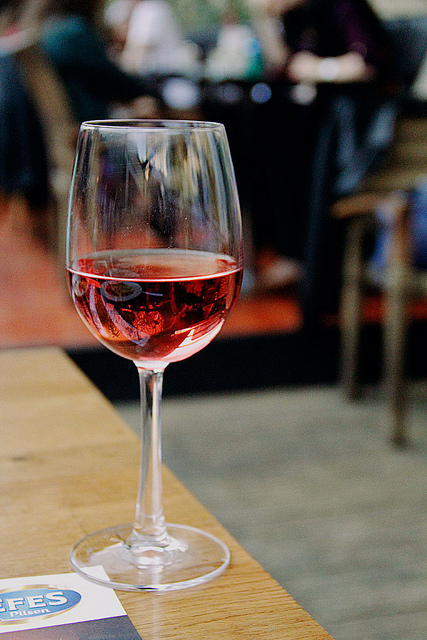 photo credit
Sure, everyone is allowed their wild indulgences for their 21st birthday. But what subtly screams "I'm over 21!" is in-depth alcohol knowledge, especially when it comes to wine and wine pairings. The next time you have a girl's night, a fancy pregame, or you're just looking to tickle your palette, read on for wine pairings made easy!
To start, the cheese plate:
Pair mozzarella cheese
Pair brie cheese with Chardonnay
Pair Gouda cheese with Merlot
Pair Parmesan cheese with Chianti
Pair sharp white cheddar with Cabernet Sauvingnon
Pair blue cheese with Riesling
Pair Gruyere with Sauvignon Blanc
Pair ricotta with Pinot Grigio
If you're swapping cheese for a salty appetizer, such as nuts, chips, or cheese straws, pair with champagne.
The main course:
If you're preparing fish or chicken dishes with citrus, or salads with a vinaigrette dressing (read: tangy, tart foods) pair with Sauvignon Blanc
If you're preparing shrimp, scallops, or white fish (like halibut or flounder) with light to no sauce (read: light dishes like seafood) pair with Pinot Grigio
On the other hand, if you're cooking fish in a butter or cream-based sauced, such as tuna or salmon, serve with Chardonnay
If you're cooking food with earthy or woody flavors, such as mushroom dishes and truffles, pair with Pinot Noir
If you're serving a dish with red meat, serve with Cabernet Sauvignon or Bordeaux
Dessert:
If your dessert of choice is fruit-based, such as a fruit compote, a cobbler, or a pie, pair with Moscato d'Asti
If you're serving chocolate-based desserts, pair with dessert wines such as Port or Madeira
And don't forget to swirl and sniff before you sip!
What do you think?
What do you think of our list? What are your favorite wines and wine pairings? Share with us in the comments section below!