A recent fashion and beauty craze brought back from a classier time is large stud earrings. These are great for any college girl as they are simple, mostly inexpensive, and jazz up any outfit without requiring much effort.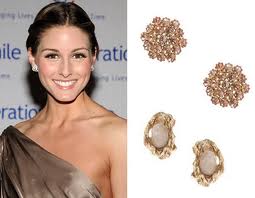 My inspiration came from watching The City and Olivia Palermo. Although she is a major rat on the TV show, the girl has style. I noticed that one of her signature looks is hair tied back (in a bun or low pony) and large earrings.
This look is so effortless and  classy that I went out and bought a few pairs of studs of my own. They look great with a simple outfit and simple makeup and hair. Here are two pairs which I find suiting for a college girl, they are very chic and best of all- wont break the bank.

yellow flowers, diamondettes
Outfit Suggestion
Try pairing these with a chic black turtleneck, skinny jeans, and riding boots. Don't forget to tuck your hair back and go for a subtle look with your makeup. You'll be classy, chic, and stylish in seconds!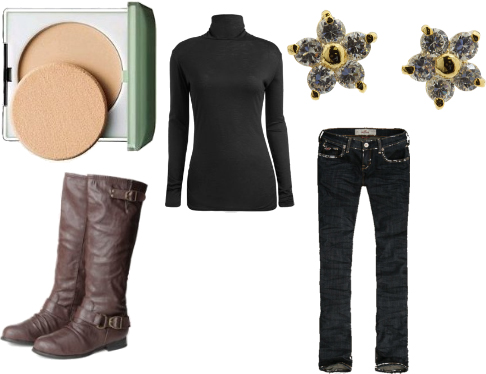 makeup, boots, turtleneck, studs, jeans
What Do You Think?
So what do you think? Will you be rocking a large stud on your next big night out? Leave us a comment and let us know!