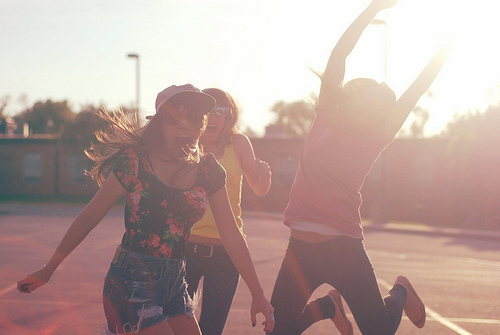 Hey girls, it's been a while since we did a Just for Fun Fridays post. I decided do round up a few links of cool sites or things I've come across on the web so far this summer, in case you need to kill a few minutes before work or (hopefully) something more fun like going to the beach!
Planning on travelling this summer? Check out these important tips on travelling from the Anderson Cooper 360 blog.
Mmm, no-bake peanut butter pie? You can count me, and all you other baking-challenged college girls, in!
Funny and true: the hipster fashion cycle makes starting a trend look easy.
High school girls: worried about boring, box-style dorm rooms at college this fall? Don't worry, this site has everything you need to make your dorm room fit your personal style.
For lots of college girls, getting married seems like a lifetime away, but don't these gorgeous gowns make you feel all romantic?
Lots of girls are making the shift to going 'poo free (that's shampoo!). This site gives their take on the trend, would you ever ditch the bottle?
Hungry for inspiration? Check out this fashion candy from V magazine.
If our series on travelling abroad didn't pique your interest in heading to Europe, these breathtaking photos likely will.
This post is a few years old now, but these tips on growing longer hair never expire.
Thanks for reading, girls! Leave any cool sites you've found lately in a comment below. Happy Long Weekend!