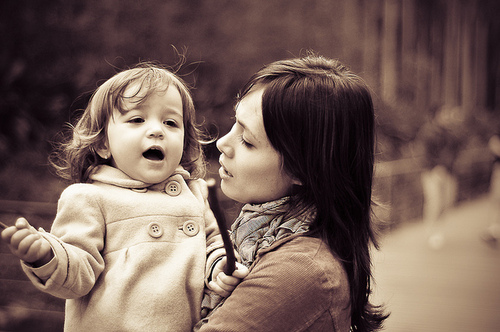 photo credit
Every college girl knows that they would be nowhere without their mothers. Literally, those women gave us life. So whether you're celebrating with your own mother, grandmother, aunt, friend, or another important mentor in your life, make sure you let them know how much they mean to you. And if for some reason you still haven't found the perfect gift yet….write them an "IOU" and consider these suggestions.
Skin care items
You and your mom may have different opinions about makeup or clothes, but you can both agree on great looking skin. Go out to the drugstore and buy her something exfoliating, like a nice body scrub. If your mom doesn't mind the wait, order her a skincare gift set from Sephora. Try this Vitamin C 3-Piece Radiance Boosting Kit, so mom can have glowing skin all year round.
A Salsa Garden
Buy a cilantro plant, some tomato seeds, some green or red pepper, jalapeno, and whatever else you would expect in your favorite salsa. If you have a nice backyard or some room to garden then be ready with a shovel and some fertilizer. If your mom lives in an aparment or just does not have room for gardening, then make sure to include enough pots to plant the different plants you buy. Include a coupon for 3 hours labor, so you can help your mom plant all of the seeds and plants.
Personalized Drink Coasters
Put a twist on the typical picture frame present by making personalized drink coasters instead. I've seen varieties of these coasters in a lot of different stores. The best part is not only can you customize them, but you can switch out different pictures whenever you feel like it. So print out some of your favorite pictures of your family and place them in the coasters. If you're really creative, find some keepsakes you have from old trips, like tickets to an amusement park and include them with the photo from that trip.
photo credit
The Old, Standbys
If all else fails, there's always a nice breakfast in bed. If your mom's not a morning person then opt for taking her out to a nice restaurant and then spend the evening in watching one of her favorite movies. Don't forget her favorite ice cream as a snack.
What Do You Think?
What are your plans for Mother's Day? What kind of gifts are you buying? Leave us a comment and let us know!