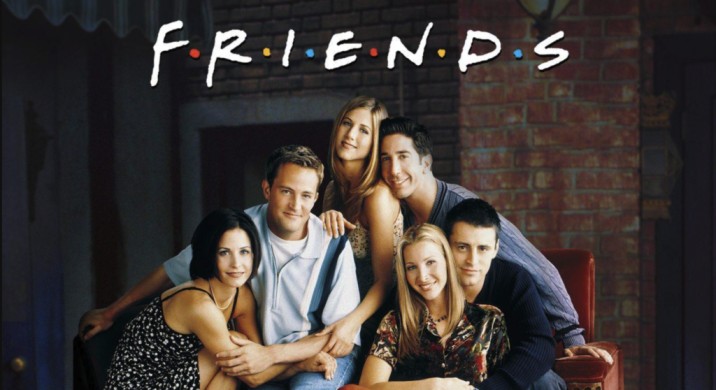 Gather your favorite group of friends and get ready for an unforgettable night full of laughter, nostalgia, and "smelly cats." Dive into the world of Monica, Ross, Rachel, Chandler, Phoebe, and Joey by hosting the ultimate Friends-themed party!
Follow this guide for food, drinks, dress, games, and music that will make your guests feel like they're hanging out at Central Perk.
Food: Monica's Kitchen Delights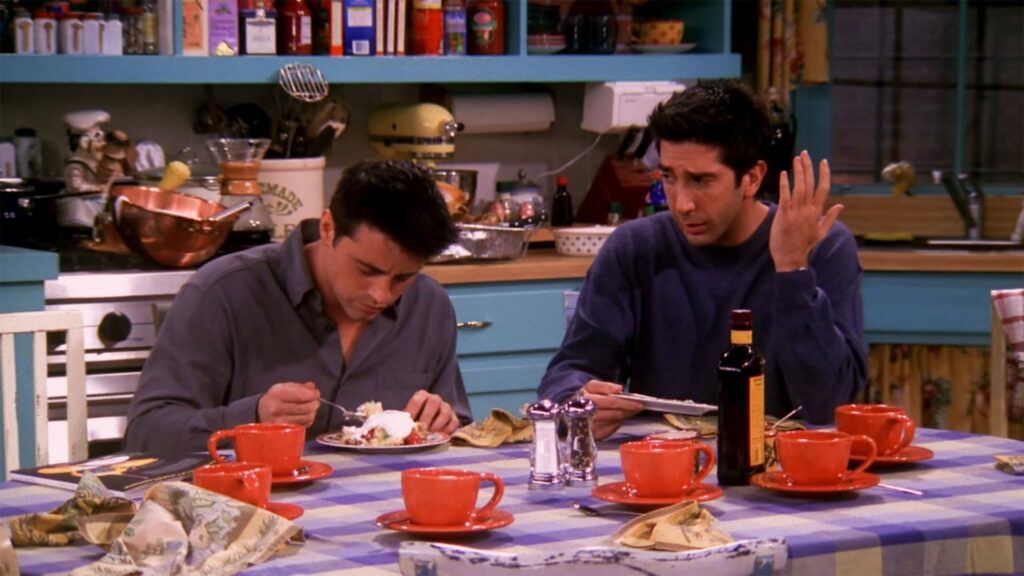 No Friends party is complete without a nod to Monica's love for cooking. Whip up some appetizers and main courses inspired by the show. Here are a few ideas to get you started:
The Moist Maker Sandwich: Recreate Ross's favorite Thanksgiving leftover sandwich with turkey, stuffing, gravy, and the essential "moist maker" piece of bread soaked in gravy.
Monica's Lasagna: Prepare a classic lasagna, just like the one Monica accidentally made with pages from a magazine.
Rachel's Trifle: For a hilarious dessert option, recreate Rachel's infamous "English trifle" – just make sure to separate the layers of ladyfingers, jam, custard, and raspberries from the shepherd's pie part!
Phoebe's Grandma's Cookies: Bake a batch of chocolate chip cookies using Phoebe's "secret" family recipe (or your favorite Nestlé Toll House recipe).
Drinks: Central Perk Beverages
Create a Central Perk-inspired drink menu for your Friends-themed party, complete with coffee, tea, and specialty cocktails.
Central Perk Coffee: Brew a strong pot of coffee to keep your guests caffeinated and ready for a night of fun.
Smelly Cat Cocktail: Mix up a unique cocktail inspired by Phoebe's unforgettable song. Try combining vodka, blue curacao, lemon juice, and a splash of soda water, served in a martini glass with a lemon twist.
Chandler's Sarcastic Sip: Create a dry, witty gin and tonic, garnished with a twist of lime and a sarcastic comment.
Dress: '90s Fashion Flashback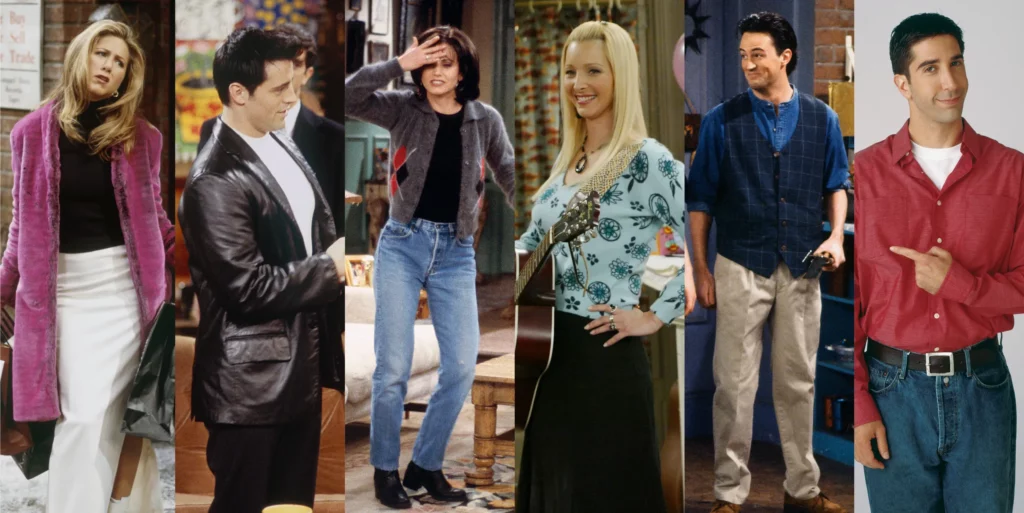 Encourage your guests to dress in iconic '90s fashion or as their favorite Friends character. Think oversized denim jackets, plaid skirts, turtlenecks, and, of course, "The Rachel" haircut. Award a prize for the most creative or accurate costume.
Costume Ideas: The Main Six
Step into the shoes of your favorite Friends character with these costume ideas for each of the main six:
Monica Geller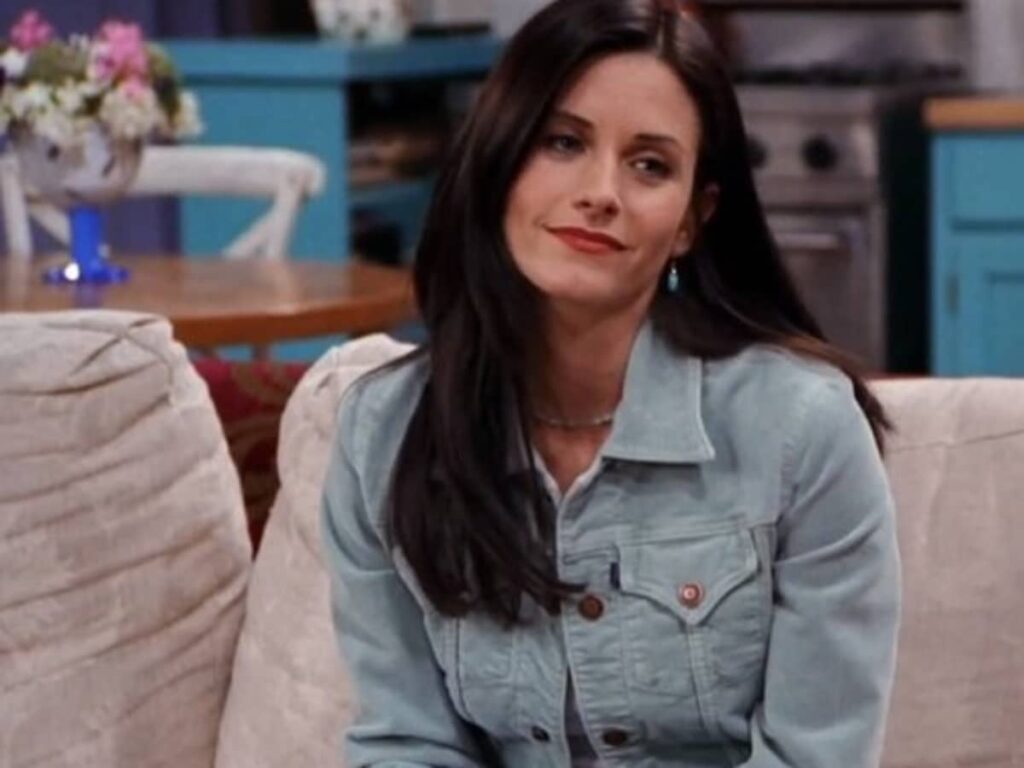 Channel Monica's perfectionist and clean-freak nature by donning a chef's apron or classic '90s attire like a denim shirt with a black mini skirt. Don't forget her signature hairstyle – a sleek bob with bangs.
Ross Geller
Embrace Ross's love for paleontology and his intellectual side by wearing a sweater vest, slacks, and round glasses. Or, dress as "Holiday Armadillo" Ross with a full armadillo costume!
Rachel Green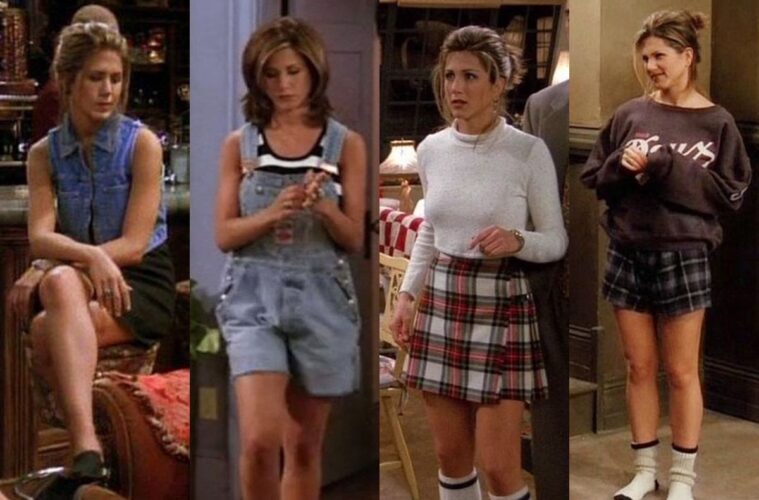 Rachel's style evolved throughout the series, but her most iconic look is undoubtedly "The Rachel" haircut. Pair it with a mini skirt, knee-high boots, and a sleeveless turtleneck for a quintessential Rachel Green look.
Chandler Bing
Channel Chandler's sarcastic humor and '90s fashion sense with an oversized sweater, baggy khakis, and a short, messy hairstyle. To complete the look, add a wry smile and practice your best one-liners.
Phoebe Buffay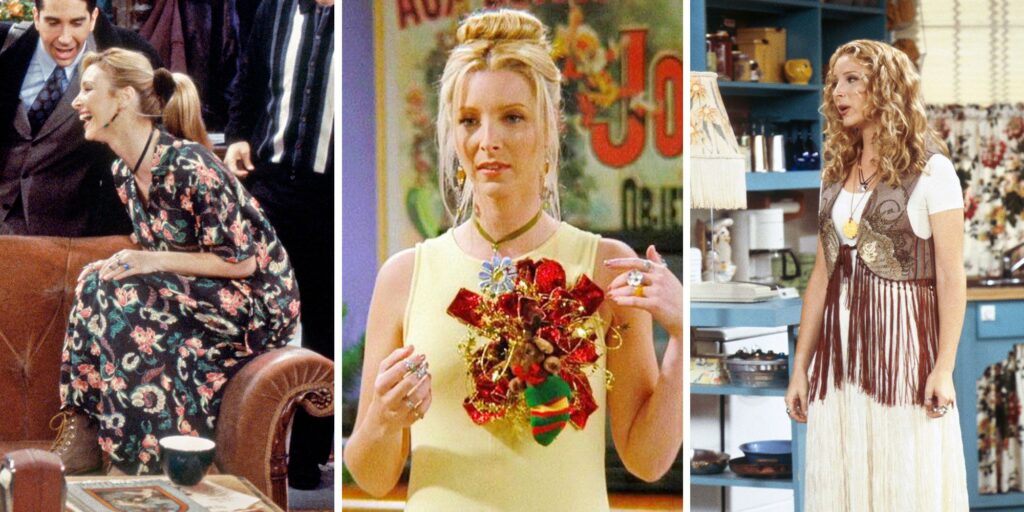 Capture Phoebe's quirky, bohemian style with a flowing maxi dress or skirt, layered necklaces, and a guitar to serenade your friends with "Smelly Cat." Don't forget her blonde, wavy hair and eccentric accessories like a cat-shaped pendant.
Joey Tribbiani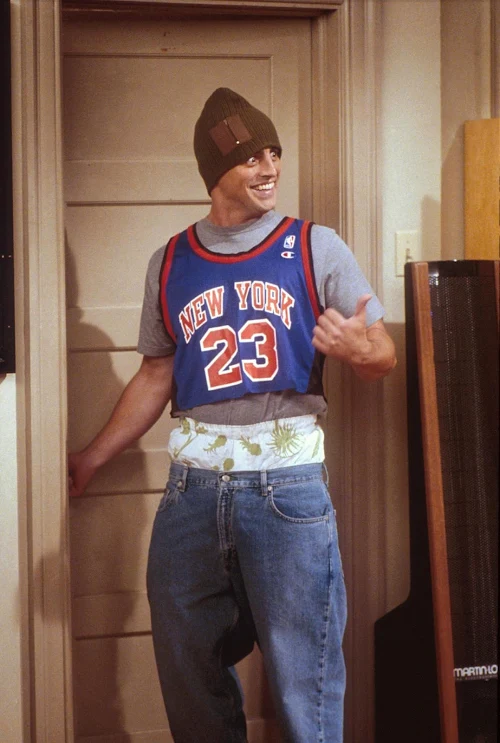 Dress as the lovable, dim-witted actor with a black leather jacket, jeans, and a "How you doin'?" smirk. For a more specific costume, wear a white lab coat and carry a stethoscope to become "Dr. Drake Ramoray."
Supporting Cast: The Unforgettable Sidekicks
Don't forget the colorful supporting characters who made Friends even more memorable. Here are some costume ideas for a few fan favorites:
Gunther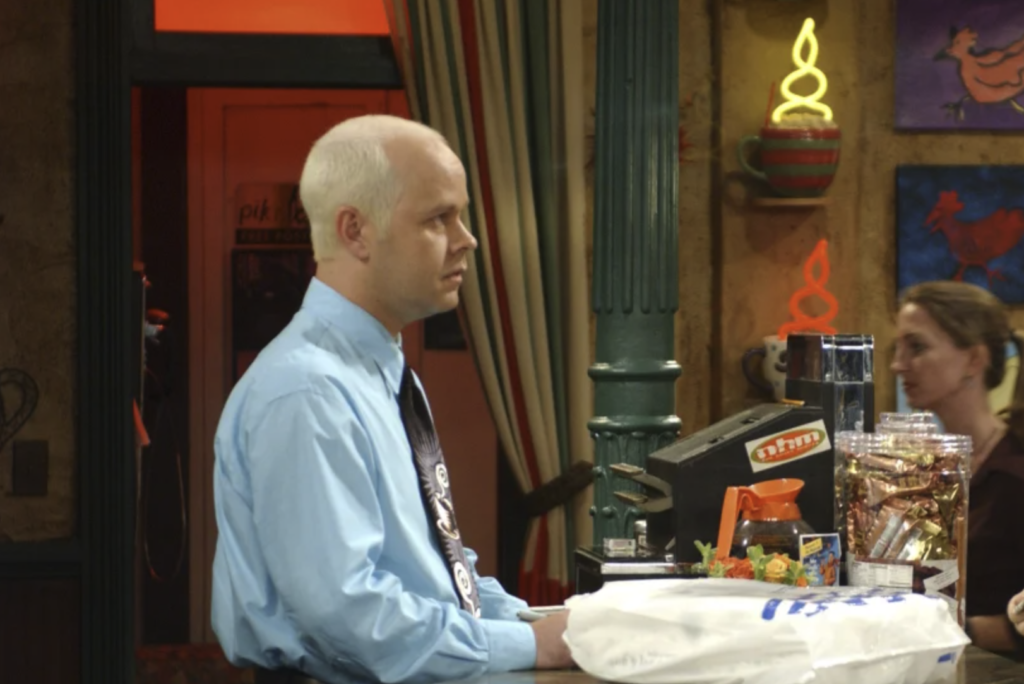 Dress as Central Perk's lovelorn barista by wearing a light blonde wig, a button-up shirt, and black pants. Add a green apron with the Central Perk logo and spend the night pining for Rachel from afar.
Janice
Embody Chandler's ex-girlfriend with her signature leopard print outfit, big hair, and statement jewelry. Complete the look with a nasally voice and her iconic catchphrase: "Oh. My. God!"
Mike Hannigan
Phoebe's eventual husband, played by Paul Rudd, had a laid-back style. Pair jeans with a casual button-up shirt or sweater, and if you're feeling bold, carry around a portable keyboard to perform your own rendition of "Crap Bag's" tunes.
Carol and Susan
Dress up as Ross's ex-wife and her partner by wearing stylish '90s outfits, like blazers with shoulder pads and high-waisted pants. To distinguish between the two, one can wear a red wig for Carol, and the other can wear glasses for Susan.
By incorporating these costume ideas into your Friends-themed party, you'll create an immersive experience that will transport your guests straight to the streets of '90s New York City, where they can laugh, dance, and reminisce with their favorite characters.
Games: Friends-Themed Fun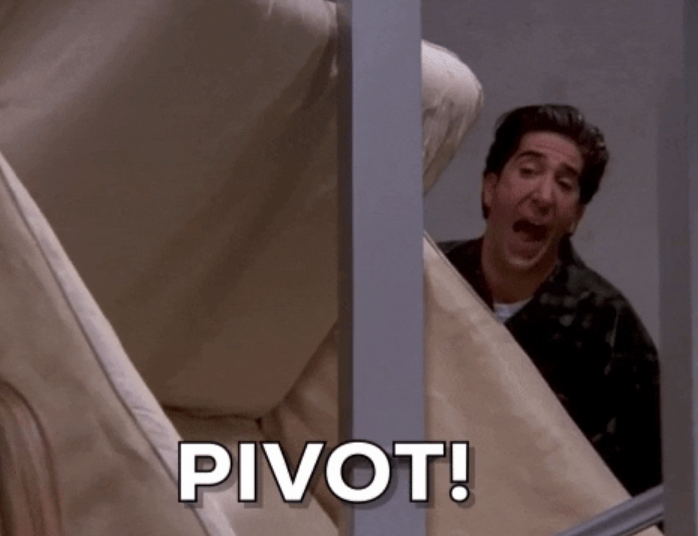 Keep the party going with games inspired by the show:
Friends Trivia: Test your guests' knowledge of the show with a Friends-themed trivia game. Prepare questions about memorable moments, quotes, and episode titles.
Charades: Play a round of charades with actions or phrases from the show. Examples include "Pivot!", "Unagi," and "You were my midnight mystery kisser."
Guess the Episode: Play a scene from an episode, pausing it after a few seconds. Have guests guess which episode it's from for points.
Music: Phoebe's Serenades and '90s Hits
Create a playlist featuring Phoebe's iconic songs like "Smelly Cat" and "Sticky Shoes," mixed with popular '90s hits that will have your guests dancing and transported straight back to the '90s all night long.
Could This Party Be Any More Fun?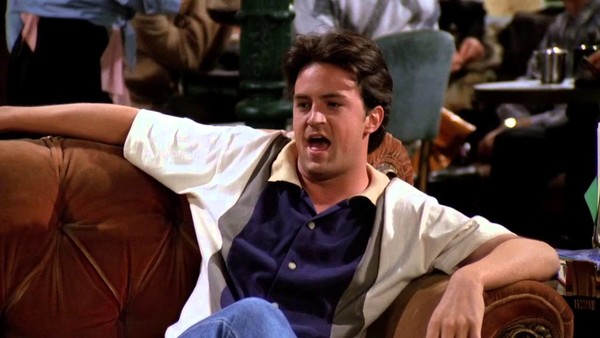 With this guide, your Friends-themed party is sure to be a hit! Whether your guests are die-hard fans or just enjoy a good '90s throwback, they'll love the opportunity to step into the world of their favorite sitcom characters. So, break out the flannel, practice your best Janice impression, and get ready for a night of laughter and memories. And remember, no matter how competitive the games get or how many "Smelly Cat" cocktails are consumed, at the end of the day, it's all about having fun with your own group of friends.
Don't forget to capture the memories with a designated photo booth or selfie station, complete with Friends-themed props like lobster claws, a Central Perk sign, and a turkey with sunglasses. Encourage your guests to share their photos on social media with a creative hashtag like #TheOneWithTheParty or #FriendsFiesta2023.
What Do You Think?
So, what are you waiting for? Start sending out those invitations, and let the planning begin! Your Friends-themed party will be the talk of the town, and who knows – it might just inspire a new tradition among your group. After all, as Phoebe would say, "They don't know that we know they know we know!" Happy party planning!