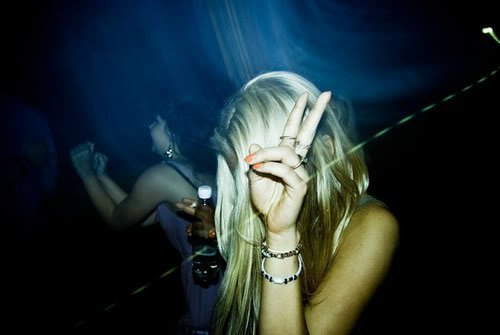 photo credit
It is summer, a time for reveling and a season for parties. The sun is out longer, school is dismissed, and even if you have a job, work is a faraway thought because it is the weekend, and it is time to throw a party. The only question? What kind of party should you throw?
Possible Answers:
1. BYOM Barbecue
BBQs aren't just for meat. Fruits and veggies also taste great off the grill. photo credit
A Bring Your Own Meat Barbecue is a great time for humans to gather together and eat like animals. Guests can choose whatever meat they would like to bring, so you do not have to deal with picky guests. This is a great occasion to cook unusual meats to share with friends, and one person will probably not be stuck having to be at the grill the whole time. Also, as the host, you save money in not having to buy all the food.
ECG Tip (not of the steak sort): Have vegetarians/vegans bring their own fake meat and perhaps their own grill to avoid cross contamination. That way everyone is happy.
2. Luau
Don't forget the leis!! photo credit
You knew this was going to be on here, did you not? Named after one of the main dishes which consisted of chicken baked in coconut milk, a luau carries that island ambiance that just seems to embody summer. Don your grass skirts, and enjoy a legitimate excuse to hula dance.
ECG Tip: It's not a luau if you do not get lei-d, so do not forget to stock up on leis for your guests beforehand!
3. Toga Party

photo credit
Like the Romans, splurge on food, drink and fun. When in togas, do as the "toga'd" and live it up. You may not ever get to sleep with that guy or guy you have been drooling over for years, but being in close proximity with both of you wearing sheets comes pretty darn close!
ECG Tip: Remember bug-spray. With less clothing, more flesh is subjected to hungry mosquitoes who may be thinking they will be gluttons tonight too.
4. A Foam Party

Foam parties are not just for nightclubs or frat parties! They are great for a summer party too. Invite loads of people with a bathing-suit dress code, have some disco lights and raging music. A good place to hold a foam party is in a basement or garage that has a cement floor. A hardwood floor will get damaged. To have your foam party, it is recommended that you have more than one machine as the foam breaks down pretty quickly.
ECG Clean Tips: Try to wear shoes that create good friction because things may get pretty slippery. Keep wires and electronics in safe places, away from foam. Use appropriate foam, nothing that will irritate skin. Do your research, and have fun!
5. A TV or Movie Themed Party
With many fan-driven movies like Harry Potter (July 15) and Twilight's Breaking Dawn (November 18) approaching theaters, it is an optimum time to celebrate their releases. Create snacks that have to do with the movies, install a suitable dress-code (cloaks, school uniforms, fangs, etc), have a trivia game with prizes and watch previous movies.
ECG Tip: Don't invite anyone who is not truly interested in the movie or show. They will only detract from the fun.
With so many ways to party, what are you doing still reading this? Go out there, and have a blast of a bash!
What Do You Think?
Arle