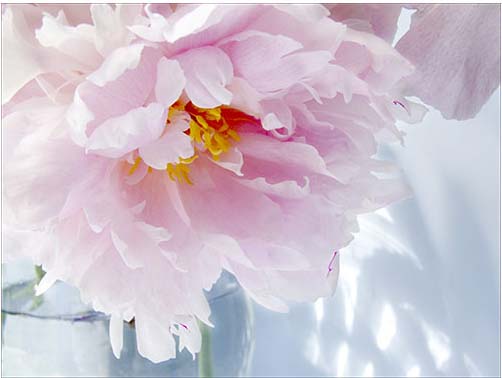 image belongs to judy stalus
I heard on the news this morning that the third Monday in January is referred to as "Blue Monday" because it is statistically the most depressing day of the year. On that note, I thought I'd provide you with a more cheery post on a fun and girly subject: flowers! More specifically, what they symbolize. In the Victorian era, flowers were used to express all feelings, from love to loath, and everyone understood immediately what you were trying to say by the bouquet you chose. Aside from red roses symbolizing true love, most modern people don't know what deeper meanings lay behind the flowers they choose. I'll outline some of the more popular ones to help you make a more informed decision next time you're buying a bouquet for a friend (or frenemy):
Lilies: A popular choice, lilies may seem to only represent good things, but the colour and type you choose is very important. White lilies symbolize purity, callas beauty, and tigers wealth. But be careful of orange lilies, believe it or not, they represent hatred.
Daisies: A good choice for a friend, daisies represent innocence and loyalty.
Roses: Like lilies, the meaning of the rose depends on its colour. Yellow represents friendship, pink gratitude, peach desire, and lavender represents love at first sight.
Orchids: While most cultures consider the orchid a symbol of beauty and refinement, be careful, in China they represent a blessing of many children.
Carnations: Carnations are a popular choice because they are less expensive and tend to outlast many other types. A bouquet of many colours is a nice gesture and includes such meanings as admiration, love, and acceptance. But beware of yellow carnations, which symbolize rejection.
Sunflowers: What's more summery than a sunflower? Even better is the fact that these large blooms represent loyalty and wishes.
Daffodils: Daffodils are my favourite flower (as I've reiterated to my bf several times) and they appropriately represent regard and respect.
I hope that brought a bit of sunshine into a statistically gloomy day. Next time you're out shopping, why not pick up a small bouquet for you mom, a friend, or yourself for no reason other than to brighten up a winter day…something every college girl should know.