Surprise Your Boyfriend at School by Sending Him a Care Package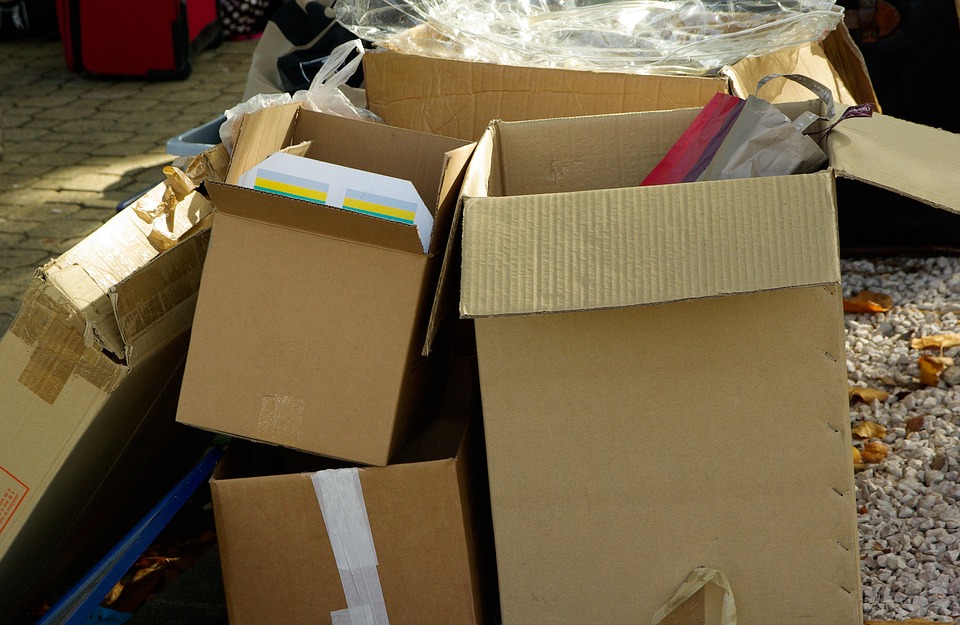 Whether your boyfriend goes to school across the country or lives on the floor below you on campus, sending him a college care package is a thoughtful, fun way to surprise him. Then again, deciding to send a care package is easy—it's figuring out what goes in the care package that's the hard part.
From a birthday or holiday to finals season and get-well-soon, no matter what the occasion is, your boyfriend will love opening up this gift. Want to mail your boyfriend a care package but stuck on what to fill it with? Check out our favorite care package ideas for boyfriends.
Care-Package Inspiration For Your Boyfriend
Beauty Supplies
Treat Him to the Products He Didn't Know He Needed


Is your boyfriend using bar soap on his face? Help him step up his skincare routine with some products that are actually designed to be used on the face (what a concept, we know!). Image courtesy of Sephora.
Let's face it. Most college-aged guys could use a little help in the self-care department, especially when it comes to beauty. This can largely be attributed to the social stigma surrounding caring about your physical appearance—which, for some reason, has been dubbed a female thing.
But really, having the right products to take care of yourself isn't vain or shallow. Show your boyfriend the beauty of beauty supplies by sending him a care package full of different soaps, hair products, shaving supplies, or whatever else you think he might like. (Don't know where to start? Take a look at this list of skincare products for men.)
Fan Gear
Help Him Stock Up on Memorabilia Featuring His Favorite Sports Team

Don't worry—you don't have to shell out for a jersey or autographed souvenirs. Small things like shot glasses and socks make great (and relatively cheap) fillers for care packages. Image courtesy of ABC News.
Curate a sports-themed care package featuring everything your boyfriend needs to be an all-star fan. Go with one team or several to create a DIY care package that he'll love and stuff that he'll actually use. Throw a few things together or go for the gold by stuffing a box to the max with sports memorabilia.
Tee-shirts, hats, banners, and bobbleheads all make sporty gifts that will help your boyfriend get ready for this season and the one after. Hit the professional leagues or stick to your school team—you'll be surprised what you can find with a sports team logo on it, but hey, that's part of the fun!
Everything You Need For Movie Night
Video Chat or In-Person, Watching a Movie Is the Perfect Way to Spend a Night In

It's also an excuse to load up on dorm-friendly snacks like microwave popcorn, soda, and candy! Image courtesy of Food Hacks.
Movie nights are a fun, cheap way to have a nice date without having to leave the dorm. And thanks to video chat, it's an activity that you can enjoy together even if you're in a long-distance relationship. This care package is quick and easy to make and is one that you can appreciate together.
So, what do you need for a good movie night? Luckily, you can find the movie online, so you just have to worry about all of the extras. A couple of bags of microwave popcorn and a comfy blanket or pillow are a great place to start.
Party Stuff
Show Him a Good Time, Even If You Can't Actually Be There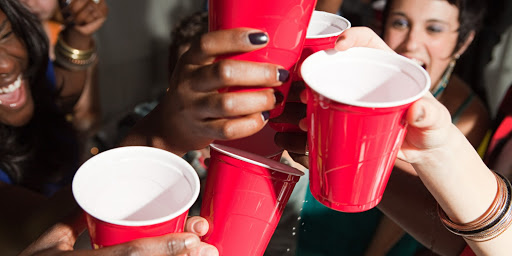 Okay, so you probably can't finance a full-blown rager, but you can provide (most of) the supplies for a small get-together! Image courtesy of Study Breaks.
One of the best parts of living on-campus at school is that pretty much all of your friends can come over at a moment's notice. Supply your boyfriend with a care package full of party stuff so that he can host a fun night of college shenanigans.
Luckily, college kids don't need too much to have fun. Send over a package of plastic solo cups, some snacks, napkins, and whatever else you think he'd want for a party. Even if you can't be there yourself, he'll be thinking of you the whole time.
Dorm Room Decorations
It's Never Too Late to Make the Dorm Feel a Little More Like Home

Even if it's not the beginning of the school year anymore, a care package full of dorm-room decorating supplies will motivate your boyfriend to finally getting around to covering up those painfully blank walls. Image courtesy of FastWeb.
Decorating your dorm room requires a lot of effort and an equal amount of time. Whether your boyfriend has just moved into his new dorm room or has already been at school a couple of months, odds are that he'll welcome some extra help with finding and putting up decorations.
This is a great opportunity to print some photos of the two of you together that he can hang on his wall or put in a frame to sit on his dresser or desk. Some other ideas are posters, other photos, and adhesive strips.
A Gift Your Boyfriend Is Sure to Love
Whatever kind of care package that you decide to go with, your boyfriend will undoubtedly just appreciate that you took the time to send one. Big, small, store-bought, or homemade, a care package of any kind makes a great gift. Not only are they fun to receive and unpack, but they also let you combine multiple presents into one awesome surprise.
But you don't need to wait around for a special occasion, either—brighten his day by mailing a care package just because. College can be a difficult time, and care packages are the perfect way to show someone that you're thinking of them. Whether you send it in the mail or deliver it by hand, your boyfriend won't be able to thank you enough for this one-of-a-kind gift.