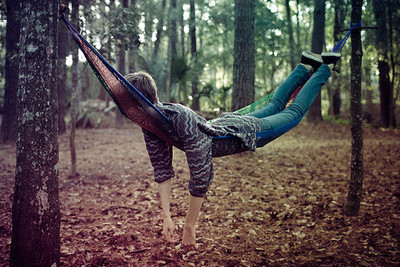 photo credit
Lazy days: they happen to the best of us. In between classes, work, friends, clubs, a girl gets worn down! There will be those days you're so drained in the morning, you can hardly focus on your classes – let alone deciding an outfit to wear! Don't let yourself fall victim to the "I grabbed this out of the hamper-jeans-and-hoodie" look though. Check out the tips and sample outfits below to look chic even on your lazy days!
A few quick tips:
Stick with basics – just punch them up a little! A fun color, an interesting texture, anything unique will take your basic from "meh" to "WOW!"
Stick to one color palette. This makes choosing your outfit much easier.
Avoid flip-flops. This is just a personal, general rule of mine. Flip-flops are shower shoes. And on a lazy day, they will make you look exactly that: lazy.
When you can, go dark on the bottom. Darker colors are slimming and chic.
Go loose, but keep your proportions in mind. There's nothing better on a lazy day than a "Thanksgiving shirt." (You know, the kind of shirt you wear on Thanksgiving so when you eat so much your tummy sticks out, it's not obvious.) Pair a loose top with fitted (or short) bottoms.
Accessorize! Just because you're not feeling your best is no reason to not throw on that pretty bangle or those stunning earrings. In fact, it's even more of a reason to wear them!
Hot Days:
tee, short, shoes, bangle, headband
Here, we started with a color palette of red and brown. Brown, paper-bag shorts are cute and comfortable because they're loose, yet feminine. If you wear a graphic tee, try to wear something cute, like this adorable owl. (Avoid the cliche slogans, the Team Edward, etc etc) Tucking it into the shorts gave another hint of femininity.  Red, ruffled flats are perfect for walking, and a pretty turban headband tames your hair. Add a pretty gold bangle as a final touch – the skulls on this one toughen up this super-sweet look!
Cool Days:
sweater, tank, jegging, boots, bracelets, necklace
Here, we started with a pretty neutral color palette – gray and black. A pink tank was added underneath for just a pop of color. Dark denim jeggings are the perfect combination of stretchy, comfortable, and fashionable. Throw a loose sweater on top to keep you warm. Add warm boots (yes, UGGs…but try them in a black, rather than the ever-popular chestnut.) and a pearl necklace and bracelet for finishing touches.
When dressing for your lazy, you don't have to become a college bum! Save the sweats and messy hair for a night in your room. Just remember, you never know you could meet – even on your off day!
What Do You Think?
What are your lazy day go-to's? How do you stay comfy without looking like a slob? Leave us a comment and let us know!