Now that's an alliteration you can take to the bank (sorry–English major in me breaking through). Weddings always seem to put girls into a frenzy of "what do I wear"? It gets even worse when you can't wear your fall-back attire of a floral dress and strappy sandals, i.e: a winter wedding. Although the wedding will of course be indoors, travelling between venues and even cooler indoors effect your choice of what to wear. Basically there are two categories, formal and semi-formal. You can determine what this wedding is by talking to other guests, looking at the invite and save-the-dates (how formal are they? do they include a dress code?), and the time of day (daytime weddings are usually slightly more casual, where as evening weddings tend to be more formal). Once you've determined how formal the wedding is, read on to get ideas for your winter wedding wear:
Formal Wedding:
♥ darker, rich colour tones are formal and appropriate for the winter season
♥ avoid white, not only is it generally a poor choice in winter, but it's considered taboo at any wedding: white is for the bride only
♥ dark tights add a formal feel to even more casual dresses
♥ glam accessories add sparkle and make your outfit scream special occasion, but avoid tiaras (again, these are reserved for the bride)
♥ a faux fur stole adds luxury and warmth when running back and forth from the limo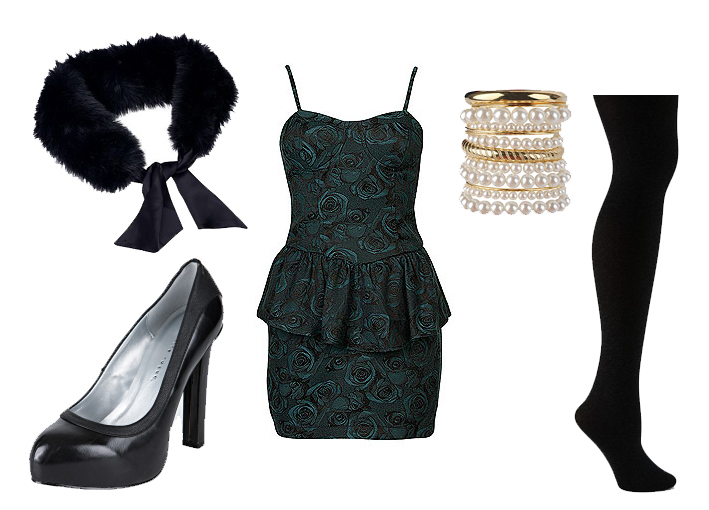 dress & bracelets: forever21, tights & shoes: Charlotte Russe, stole: Debenhams
 Casual Wedding:
♥ you can get a little more playful with colours and patterns here, avoid black for a daytime wedding
♥ don't be afraid to wear separates to a casual wedding, like a skirt and bright top
♥ rather than a fancy stole, a simple cardigan will add warmth without being over-the-top
♥ accessories can be more subdued, or fun, depending on the dress you choose, just make sure it reflects your personal style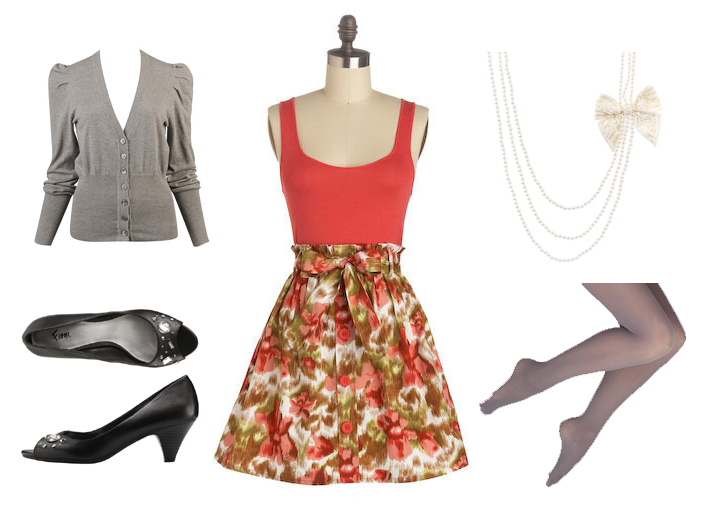 dress: ModCloth, shoes: Payless, tights and necklace: Charlotte Russe, cardigan: forever21
Hopefully this gives you a guide, and some inspiration if you have a winter wedding to attend this season. Stay tuned for an upcoming post on wedding guest hair styles that you can do yourself. Do you have any weddings to attend this year? What do you plan on wearing? Let me know in the comments section. Wedding attire is sometimes hard to navigate, but it's something every college girl should know.