photo credit
There are many reasons to get excited about the start of a new year, the first being that another year gone by means we are another year wiser and more independent, and as college girls, what could be better? The new year brings with it more opportunities for personal expansion, so make this your year and try some new tricks to kick off another year of growth: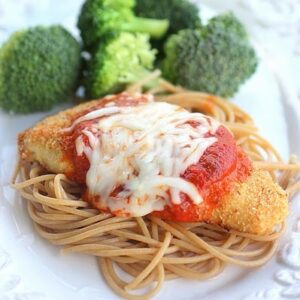 photo credit
Cook "skinny" chicken parmesan
What you'll need:
2 eight-ounce chicken breasts cut into 4 slices
¾ cup of breadcrumbs
½ a teaspoon of garlic or Italian seasoning
¼ cup of parmesan cheese, grated
1 ½ teaspoon of melted butter
1 cup of a spaghetti sauce of your choice
Preparation:
Preheat oven to 450 degrees
Line a baking sheet with foil, coat with cooking spray
Mix together the breadcrumbs, parmesan cheese, and seasonings into one bowl
Brush the melted butter onto the chicken strips, and dip into the mixture
Place on baking sheet, and for extra crispy chicken spray with cooking spray again
Bake for 20 minutes
Take chicken out of the oven and flip, spooning sauce onto each piece
Top with mozzarella cheese and back for a remaining 5 minutes
Serve over pasta tossed with the one cup of spaghetti sauce
Can also be served with vegetables
Try new ways to save money
As college girls we are constantly battling against two jealous and needy friends: paying back college loans and current costs of necessities. But why not make a friend out of the college debt crisis and turn this year into an opportunity to save money?
First, try couponing – the television show may make it seem obsessive and intimidating, but in reality shopping on savings days like Tuesdays is a less committed way to save easy money. There are also many mobile apps for coupons, allowing you to receive alerts to your phone. Buying your own groceries promotes dining at home, which also serves as a more cost-effective option rather than eating out.
Another tip is to reduce your heating bill through zone heating, which is using an electric heater in one space and turning your main thermostat lower.
Don't be afraid to wait to buy clothes and other items you have been lusting after until they're on sale. Postponing purchases also serves the purpose of testing if you really wanted the item, or whether it was just a case of retail therapy.
Find new fun ways to exercise
Challenge yourself to try one new exercise a week. Studies have shown that muscles adapt to routines, so break the monotony and have a little fun in the process! Check your local gym for fitness classes, many are already paid for in your membership. Or if you aren't a gym person, try sites like BodyRock.tv or even Youtube to find similar guided workouts at home.
Belly dancing, zumba, and hot yoga are new fitness trends that provide a good break from the usual spin classes or kickboxing routines. Hybrid workouts are also becoming more popular – capoeira is a type of martial arts that combines elements of dance, music, and constant motion martial arts techniques. Created in Brazil, capoeira was praised in the martial arts world for its fast but complex moves, emphasizing cardio, strength, speed, and agility.
Expand your networking skills
As self-driven girls, we're never afraid to go after our dreams and career goals, and with the current job market it is never too early to start focusing in on our professional profiles. No matter what job you're after, whether it's corporate or in an arts field, networking events are everywhere. Go to an event in a field you're interested in that you have never been to before, you'll meet new people and maybe even stumble across new opportunities. Volunteering is also an ideal way to meet people in your field, and can give you a taste of the community and type of job you want to go for.
Or make your social media outlets your personal assistant and let them doing the networking for you. Direct messaging your twitter followers with questions or promotions can jumpstart connections in unlikely places. Never be afraid to over-link yourself, place links to your website, social media outlets, and a professional profile site like LinkedIn to put yourself out there. You never know what opportunities will come back!
What do you think?
What are some tricks you want to try this year? Did you make any new years resolutions or goals? Keep the list going in the comments section below!