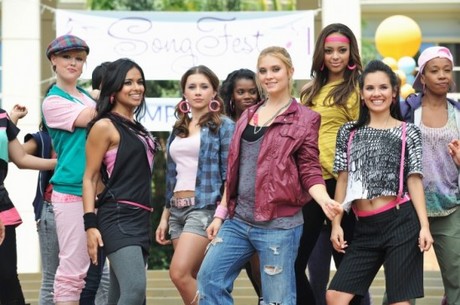 Shows like Greek depict sorority life in an exaggerated fashion. So, how is a young college girl to know what to expect through recruitment? And how do you know if that's what you want in the first place?
First Things First
Let's define the word sorority. A sorority is made up of a group of women who attend the same college or university. They share the same values that are unique to their sorority and support one another. The toughest part about considering sorority life is all of the negative stereotypes. They are so much more than that.
Values and Standards
The values and standards of each sorority are highlighted during recruitment events. This is to ensure that anyone going through recruitment recognizes what is important to each sorority. If you feel like you uphold these values and standards for a particular sorority, then you may want to consider rushing. This is especially so if you find the girls in the sorority as possibly your future lifetime friends. If not, then you can always join another student organization that suits your needs.
Scholarship
Every sorority has its own academic requirements. Sororities do look at your GPA to see how seriously you take academics. After all, being in a sorority is a part of the college experience. If your GPA isn't quite as high as one sorority may expect, it doesn't mean that you shouldn't show interest in the sorority. Sometimes this is a small blessing, because you may have to wait another semester to go through recruitment and will learn more about each sorority. Plus, many girls would love to support you and try to help you raise your GPA. Try having some study dates!
Philanthropy
Party, party, party! Not. One thing sororities have a bad rep for is partying 'til the break of dawn. This is not quite true. Of course, girls have fun no matter what, whether they're out partying or having a movie night. But this is not what defines sorority life. It is something much more endearing.  Figuring out which philanthropies are offered through sororities on your campus may be a factor in your decision to rush. Some sororities even require service hours as a way to give back to the community. So, remember: girls want to have fun and what better way to do it than to give back with their sisters?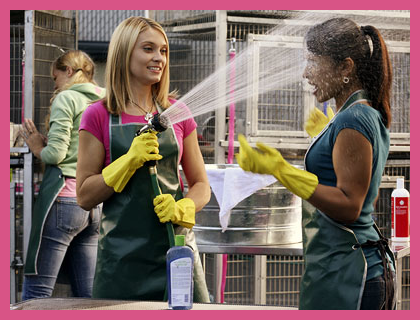 Greek Advisors
Ask questions about sorority life on your campus. The best way to figure out if it's something you want to be a part of is to ask your Greek Advisor (or whoever is in charge of Greek Life on your campus). I have only covered the basics on what should be considered when you go through recruitment. There are so many more factors that vary from university to university, which your Greek Advisor will be able to fill you in on.
The benefits of going through recruitment events is staggering. If you aren't 100% sure that being a sorority girl is for you, but are still curious, attend them! There's nothing wrong with what is considered "cold rushing." Many college girls do it every year just to put their foot in the door and decide whether or not they would be interested another semester.
Personal Experience
I went through recruitment as a "cold rushee." My roommate definitely wanted to rush for a sorority, but I was apprehensive. I went with her just to give her some support. Little did I know…
Nearing the end of recruitment, I realized I didn't want to cold rush at all. My roommate and friends were rushing one sorority and wanted me to do it with them. Meanwhile, I had fallen in love with another sorority. My friends were with one sorority, but my heart was with another. The best advice I can give is to go with your heart. To this day, I am still as close as ever with my friends, even though we are in different sororities.
I am absolutely in love with my sorority and the women I have met. Whether you decide to rush or not, there is an experience to be gained.
What Do You Think?
Are you considering rushing a sorority? What are your concerns about sorority life? Leave a comment and give us your experience!