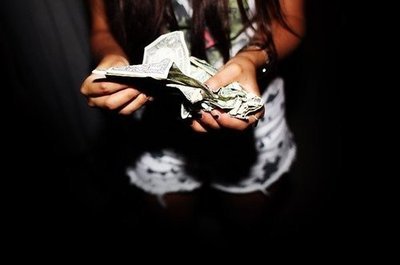 photo credit
If you're like me, and your tuition bill is due in the next few days, and it's gone up againfrom last year, then saving money is probably on your brain. But, as the super-stylish college girls we are, we don't want to sacrifice anything when it comes to beauty in order to save a few bucks. These tips will keep you looking your best, while trimming the fat of unnecessary expenses in your beauty routine to save you money:
Skip the Sponge
I used to use sponge applicators, and while they were good at creating a smooth application, they were even better at soaking up my expensive drugstore foundation. Many people use sponges because they think they are more sanitary than your fingers, but sponges soak up all kinds of nasty grime and bacteria, and require daily washing or replacing. Not only is this unpractical, but a fresh sponge needs to soak up a fresh layer of makeup before it will apply the product properly to your skin. Ditch the sponges and use your fingers: just be gentle not to pull or press your skin (this is actualy easier with your finger because you can feel how much pressure you're applying), and always remember to wash your hands thoroughly before and after applying makeup.
Get Bargain Brushes
Fingers are great for applying lots of types of makeup, like foundaton, or cream blushes and shadows. However, when you're working with powders, or doing any precise eye work, you need a set of brushes. Don't rush out to MAC just yet, head over to your local craft store. You can get high-quality animal-hair brushes in all kinds of shapes and sizes for pennies that could easily go head-to-head with professional makeup brushes. They may say "paintbrush" on the package, but once you have those bad boys lined up on your vanity nobody will be able to tell the difference–not even you! Remember to wash your brushes at least once a week to avoid oil and bacteria build up.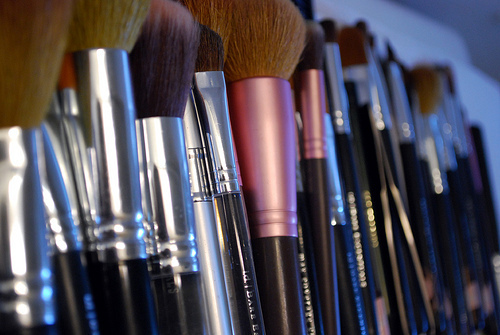 photo credit
Keep Odds and Ends
There's nothing worse than a broken blush or shadow, except for tossing out said broken blush! It's such a waste of money and precious time running out to the store to restock. Instead, pick up on of those week-long pill boxes and a smooth, light lip gloss. Take the broken powder and dump it into one of the little pill squares, then mix with some of the lip gloss to create a gorgeous, high-pigment cream blush or shadow. You can have a different colour in each square and mix colours together to feel like a truly pro makeup artist, while you save money to boot!
What Do You Think?
What are your best money-saving beauty tips? Have you tried any of the ones I've listed? How did they work for you? Leave a comment or a forum message and let me know!